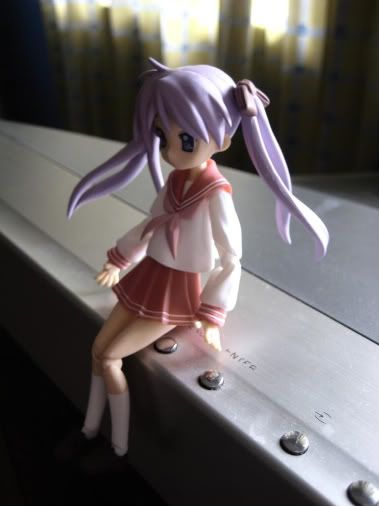 ...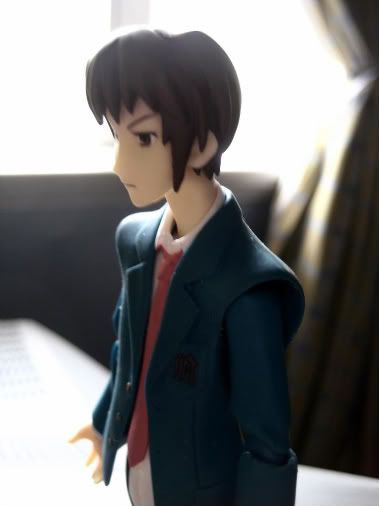 Oh? A newcomer? She's so...young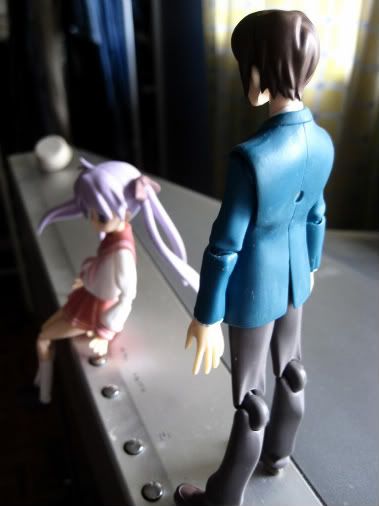 Hey there...what's your name?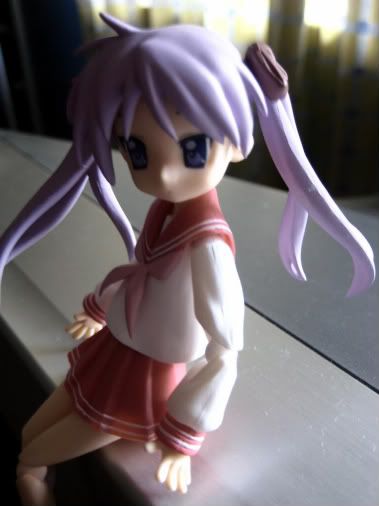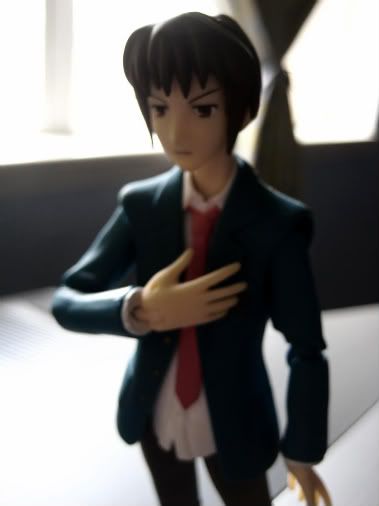 Sorry! They call me Kyon...but my real name is-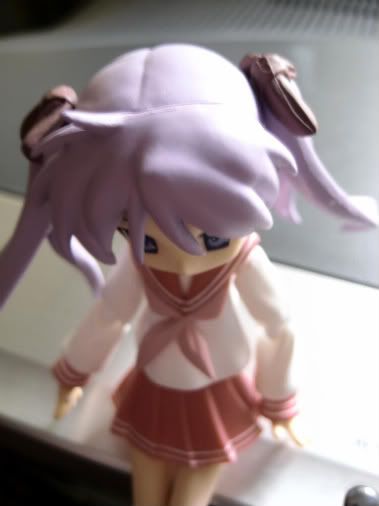 It's Kagami Hiiragi. I don't know how I got here...and I can't seem to find my twin sister.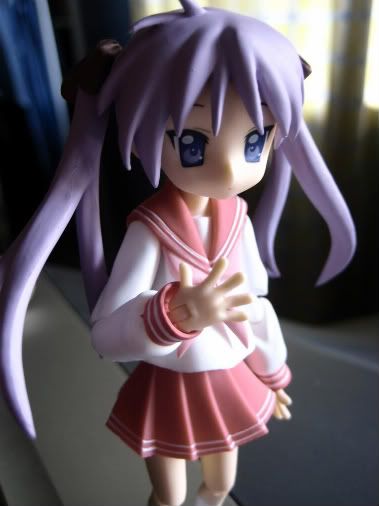 Have you seen her though? She has shorter hair and has a yellow headband with a ribbon.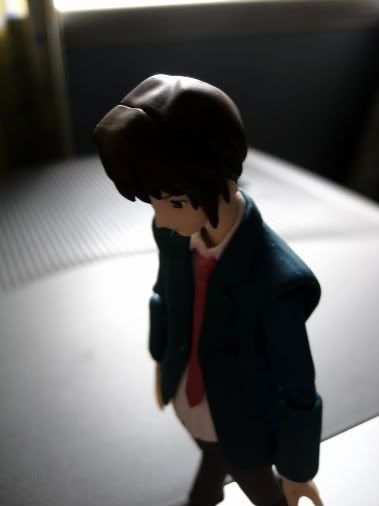 Uh...no...sorry...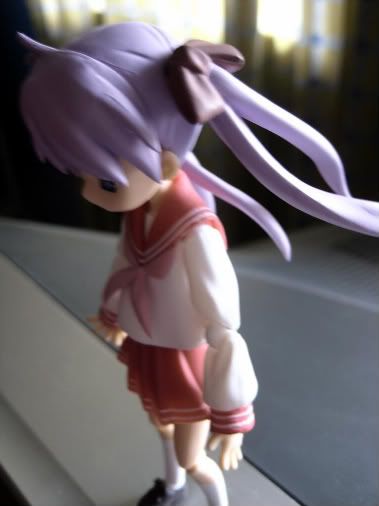 Oh....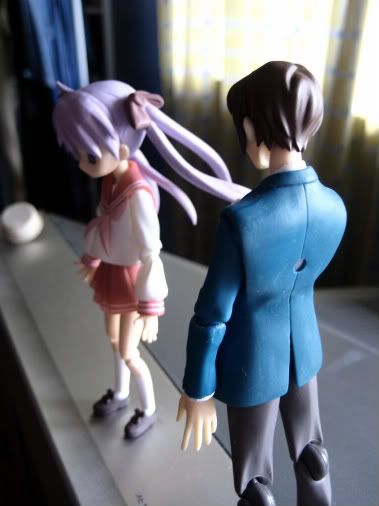 Kyon: Hey don't be sad! Anyway, you need a place to stay. You can stay over at our place. It's small but at least you have somewhere to go. Maybe my friends have seen her.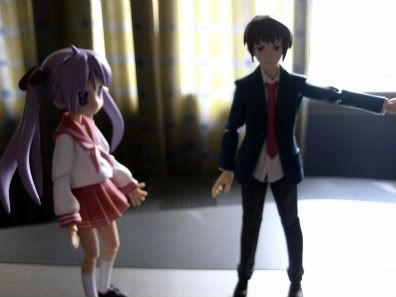 Kagami: Really? I'm no trouble.
Kyon: Of course not. I can't let a little girl like you be all alone.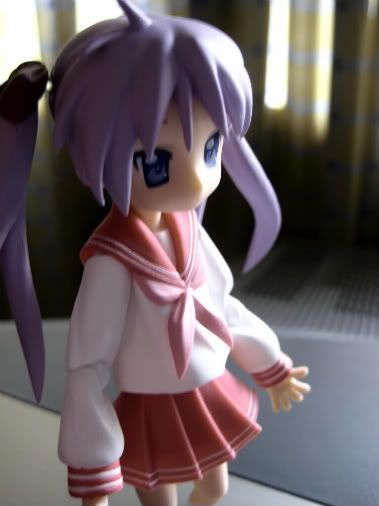 Kagami: You aren't some pervert who does child pornography right?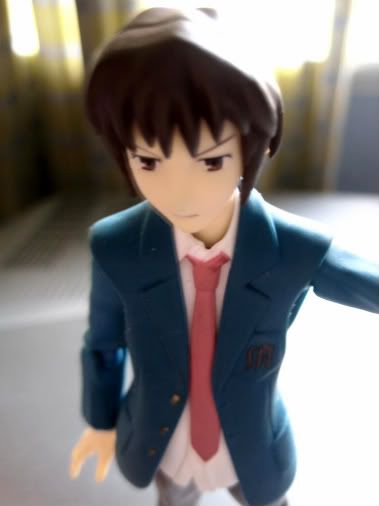 Kyon: ...no....Let's go

Later on...after a little more convincing that Kyon does not make child porn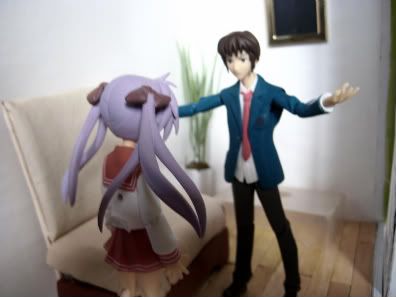 Kyon: Here we are...small, safe, NO CAMERAS!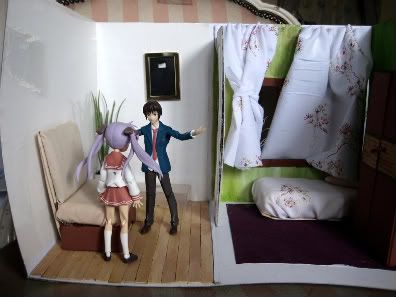 Kagami: Ooh...it's nice.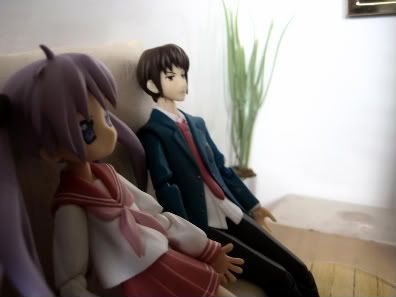 Kyon: See? Nothing to worry about.
Kagami: I guess so.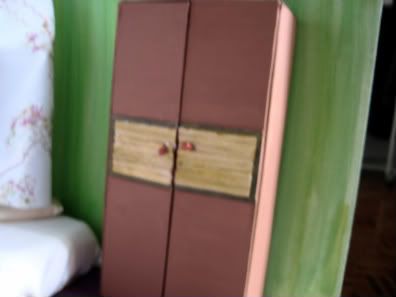 *sounds of kicking from the inside*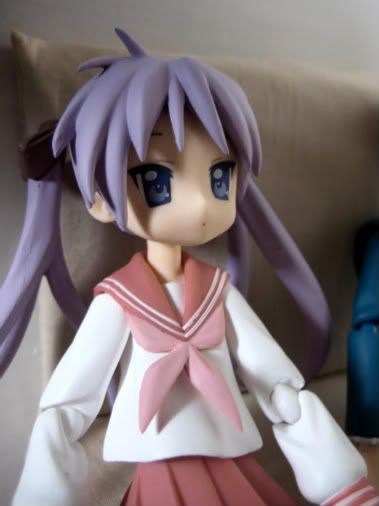 Kagami: What in the world?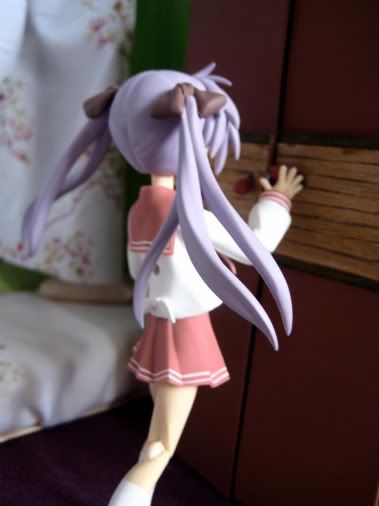 Kagami: Hey Kyon..is there a body in here?!
Kyon: What?! NO!!
Kagami: Let me check...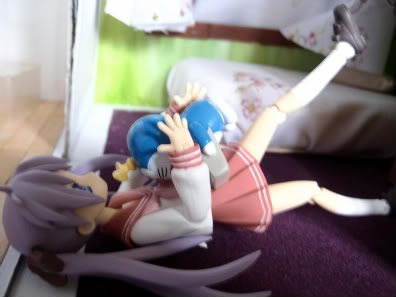 Doraemon: YAH!
Kagami: oof!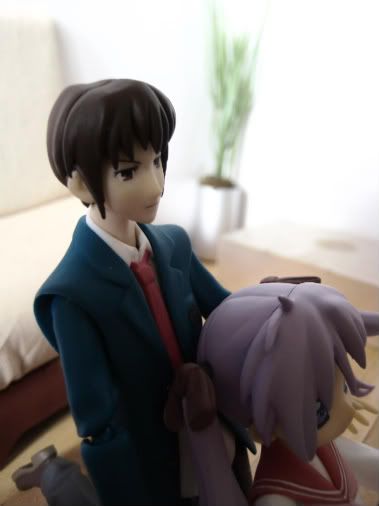 Kyon: Kagami?! Are you alright?!
Kagami: What was that?!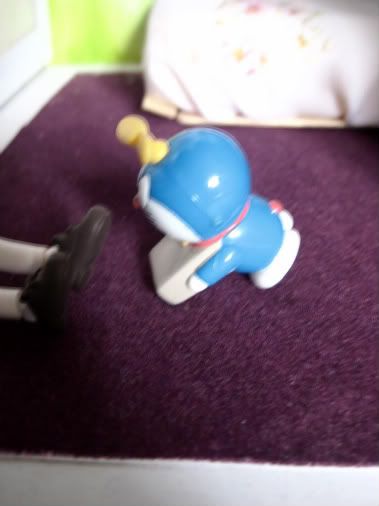 I'M SO SORRY! I HAVE BEEN THERE FOR HOURS! I CALLED FOR HELP BUT NOBODY ANSWERED AND I GOT HUNGRY AND I'M REALLY SORRY!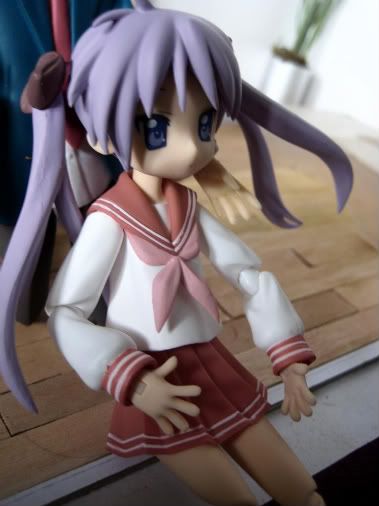 You're a cat...with a propeller...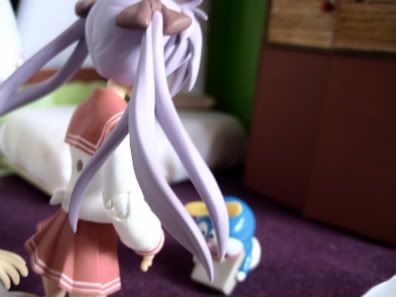 Doraemon: Please don't hurt me! I didn't mean to jump on you!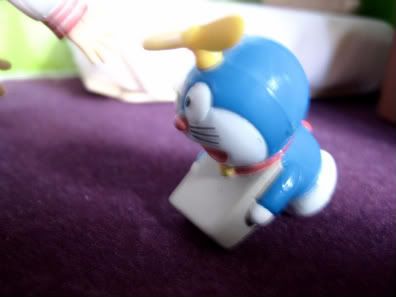 Doraemon: I'll do whatever you want...except flying since-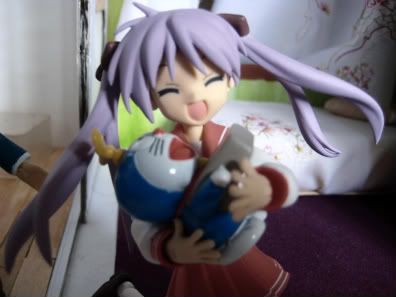 Kagami: *glomps* YOU'RE SO CUTE!!!!!
Doraemon: Wha?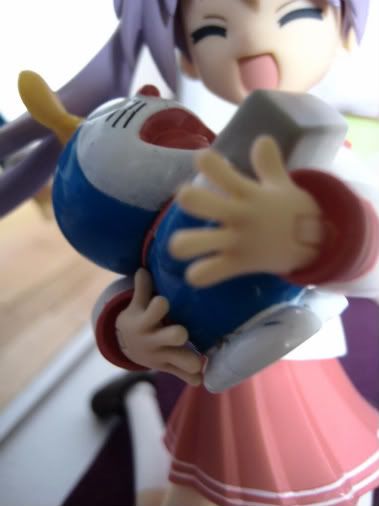 Kagami: It's okay! I'll take care of you.
Doraemon: YOU LIKE ME? YOU REALLY LIKE ME?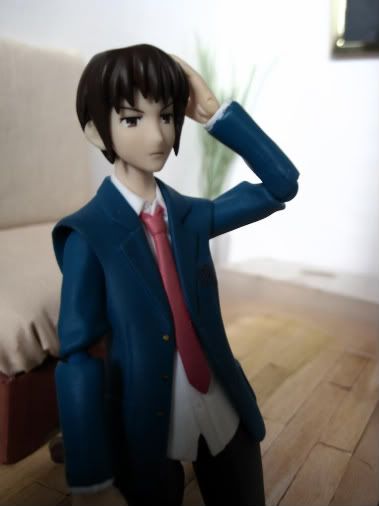 Kyon: er...okay....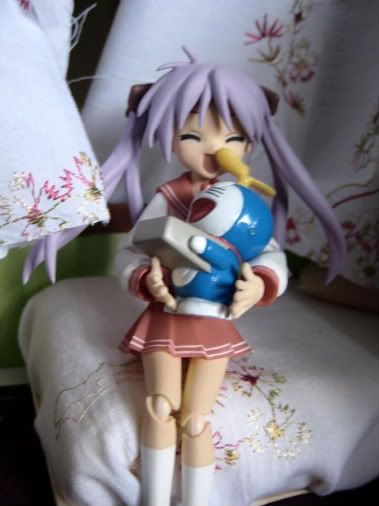 Kagami: So you hungry?
Doraemon: I'M SO LOVED!!!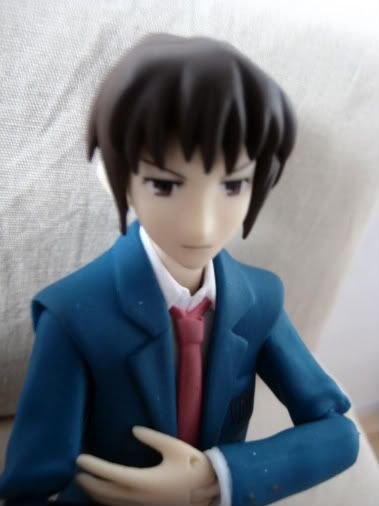 Well..at least she feels at home...and forgot about the idea I make child pornography. Seriously how do I look like-?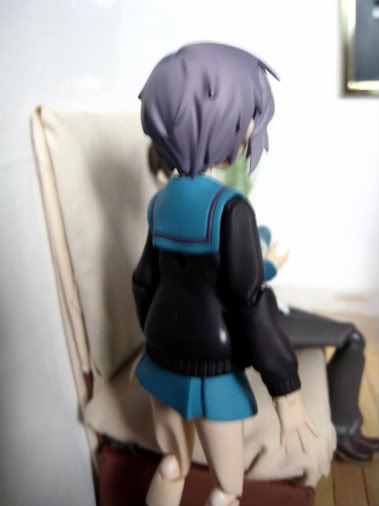 ...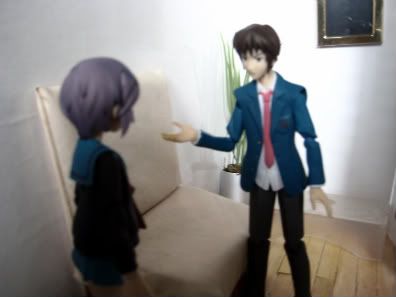 Kyon: Welcome home Yuki! We have a new housemate. She's in the- Yuki what's wrong?
Yuki: Where is he?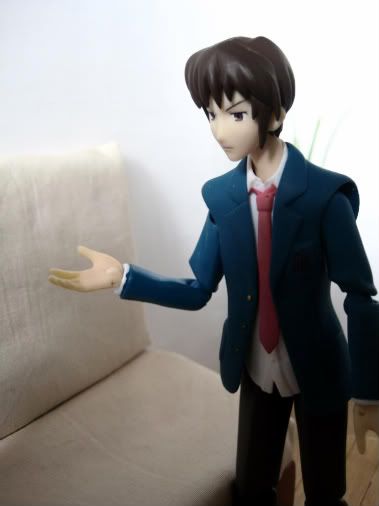 He? You mean Lelouch?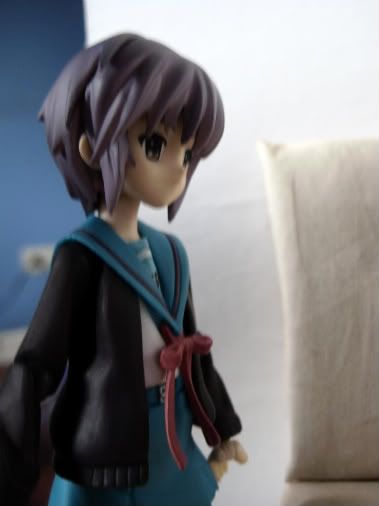 Yes.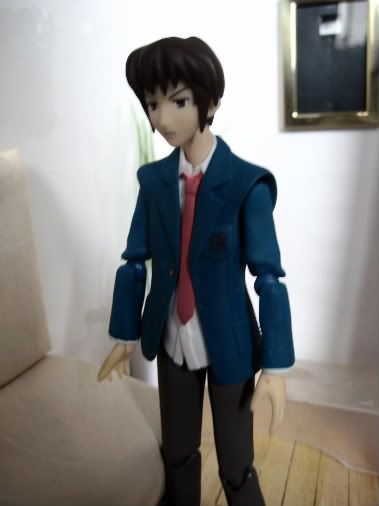 Sorry...I haven't seen him..or anybody else today now that I think about it.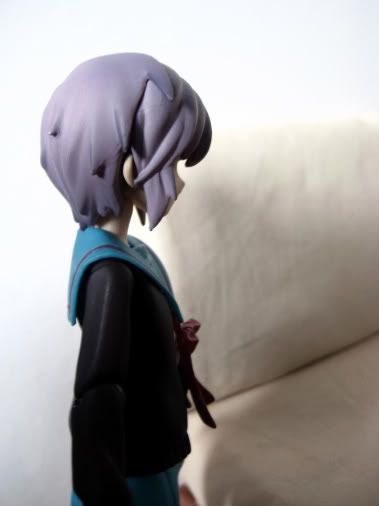 ...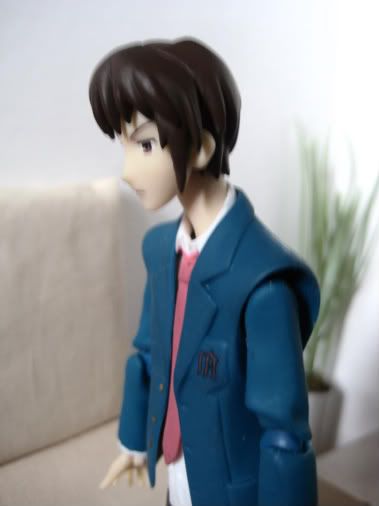 Yuki...what's wrong?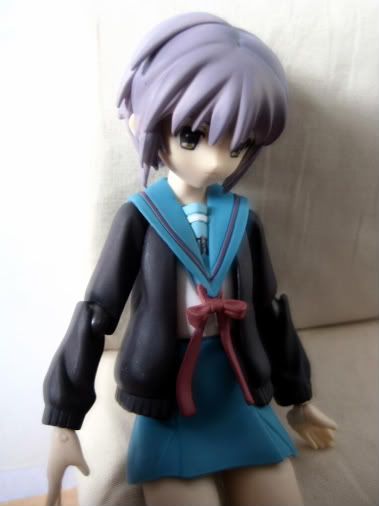 *sits* ...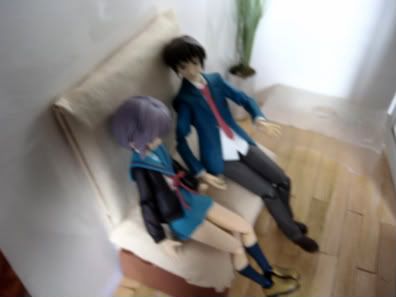 Yuki...you can tell me. We're stuck in a totally different world and I've been through the worst so you know I'll believe whatever you say.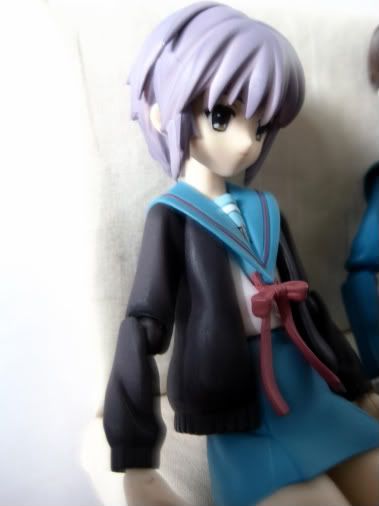 I fear...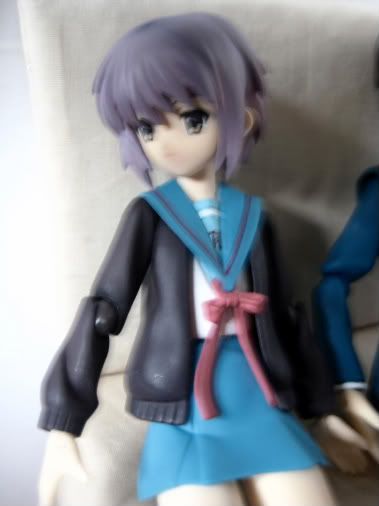 for Lelouch...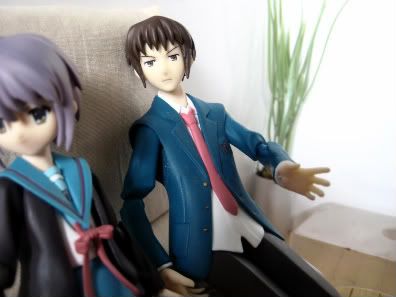 Him? Oh I'm sure he'll be alright. He seems to be able to take care of himself.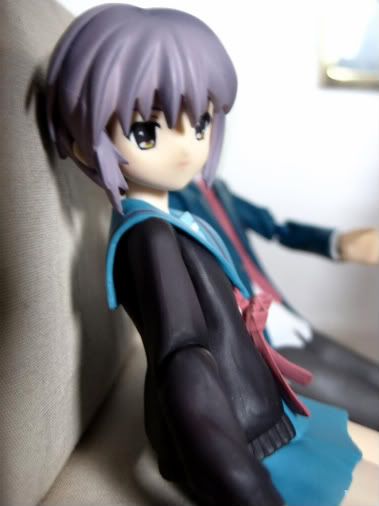 ...

Meanwhile...somewhere else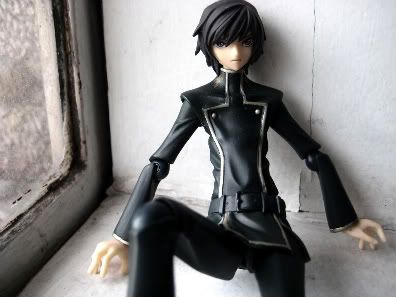 Who are you?!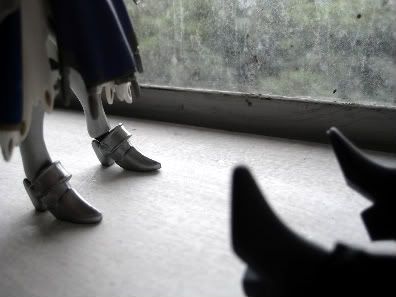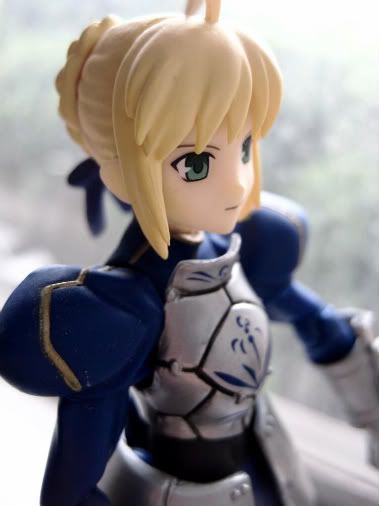 ...My name is Saber...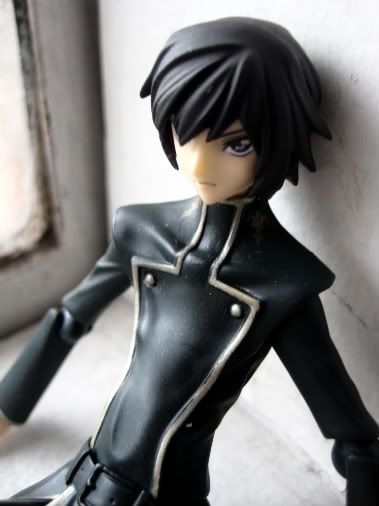 Saber you say?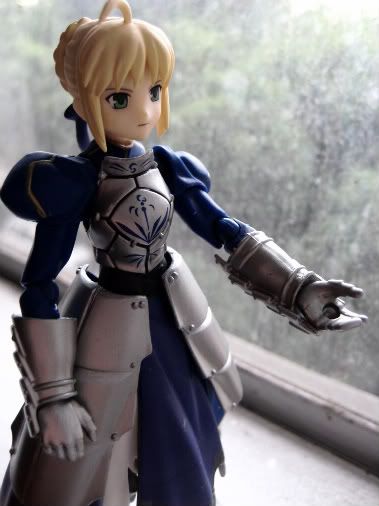 I ask of you...are you my Master?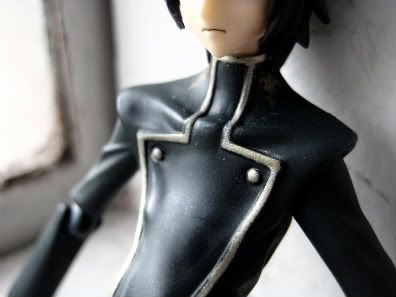 ...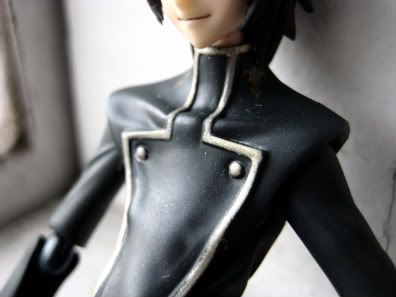 ...yes....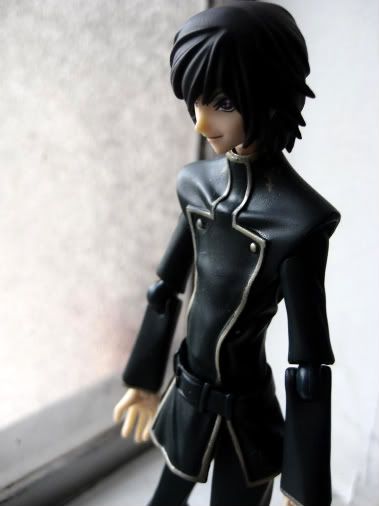 Yes I am your Master.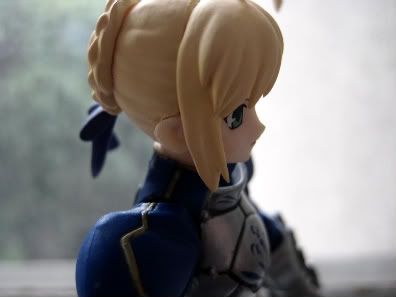 I see.




My name is Lelouch Lamperouge.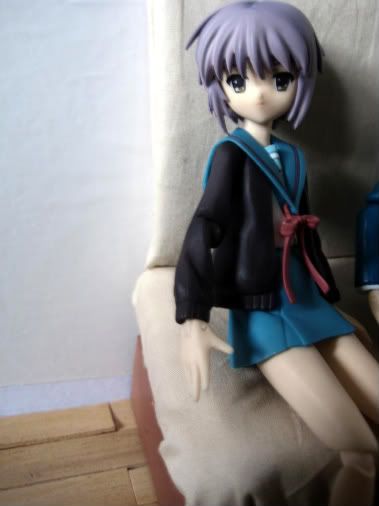 ...Something is wrong....

Omake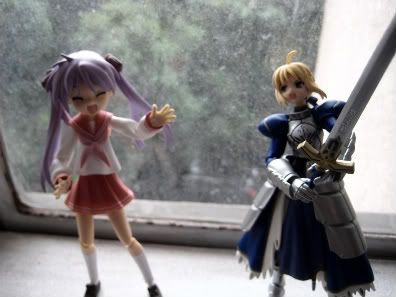 Kagami Hiiragi was a gift from Someone and Saber was a gift from Patrick, FifthStitch and Kemuel.

Thanks once again guys!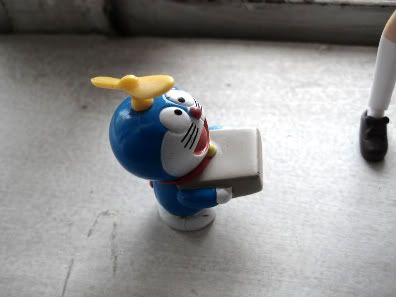 Hey Kagami..what do you want to-?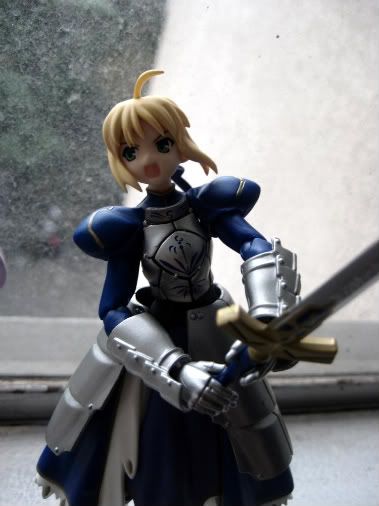 HAAAAAAAAAAAAAAAAAAAAAAAAAAAAAAAAAAAA!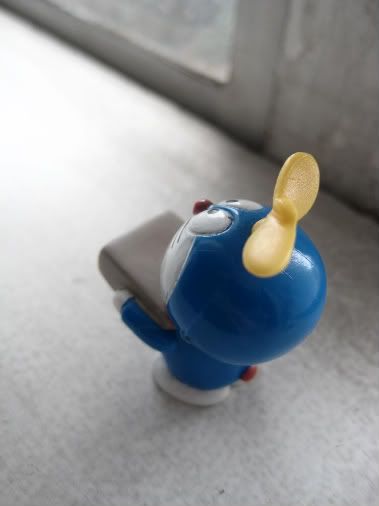 OH NO SHE HAS A SWORD!!!! *runs*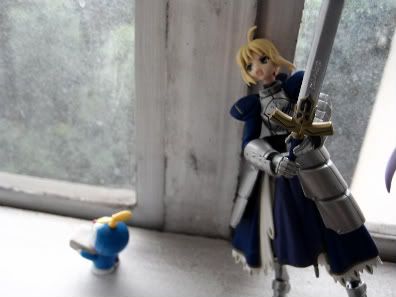 Doraemon: HELP ME!!!!!!!!!!!!!!!!!!!!!!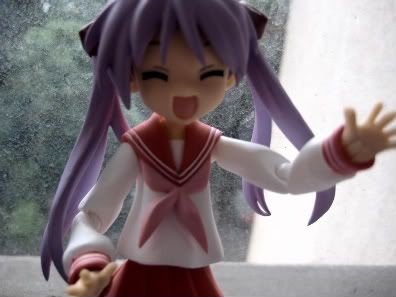 See you next time!