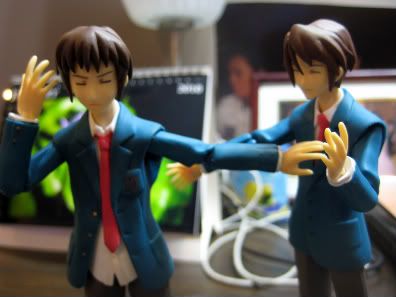 Koizumi: I'm here Kyon! Happy Valentines Day! Give me a hug!
Kyon: Ugh I AM STRAIGHT DAMN IT!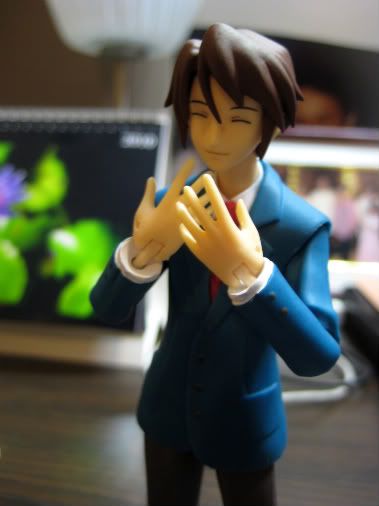 Koizumi: Aw, is this how you treat a friend who you have not seen in so long?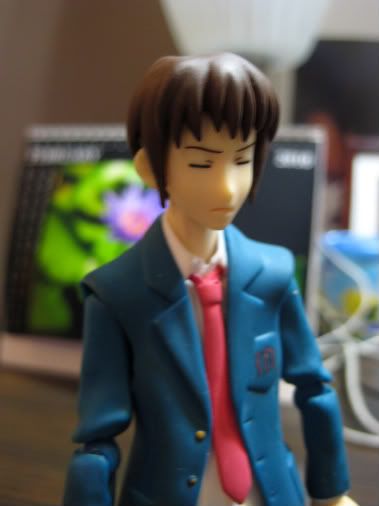 Kyon: I wouldn't really call you a friend.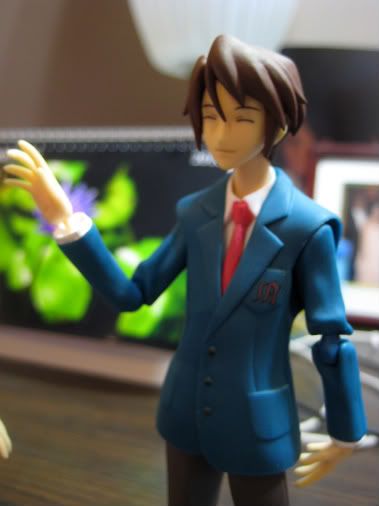 Koizumi: You definitely mean more than that to me too.

Kyon: WHAT THE..?!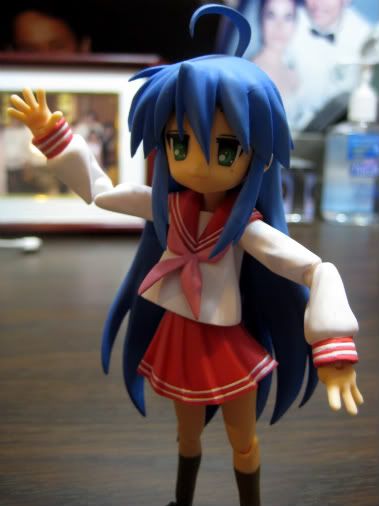 Konata: Greetings!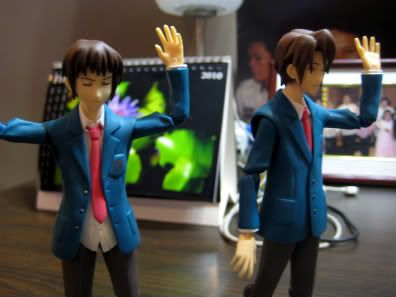 Koizumi: Greetings Konata!

Kyon: STOP IGNORING MY QUESTIONS...Wait...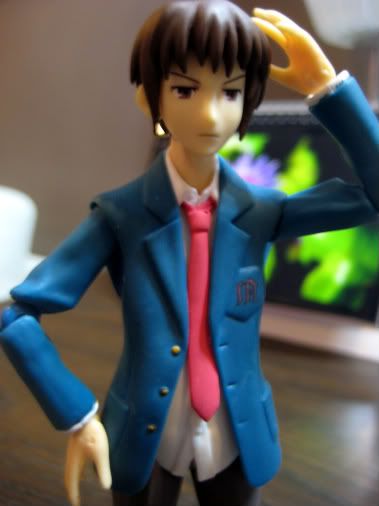 Kyon: Who are YOU?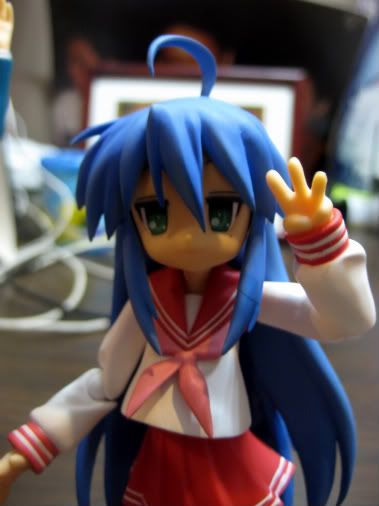 Konata: I'm Konata! Happy Valentines Day to you both! How is the love?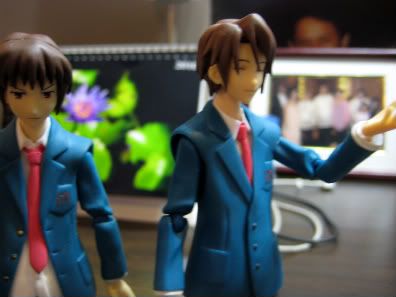 Koizumi: He's in denial, as usual.

Kyon: Does anyone listen to a word I say?




Konata: What about Haruhi and Lelouch? How are they doing?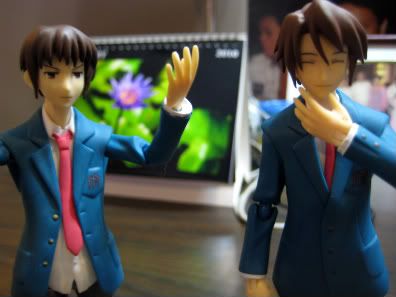 Kyon: What? Uh...they're fine. She knows them too?! Where have I been?

Koizumi: What a strange question to ask.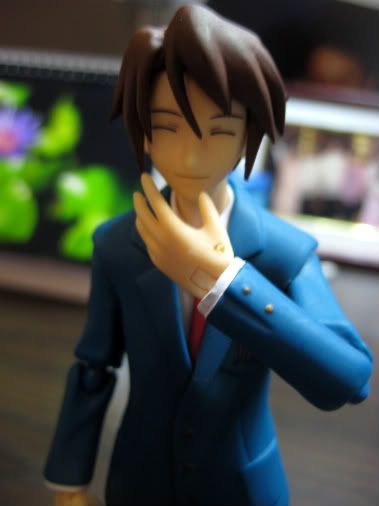 Koizumi: I wonder...what if Haruhi and Lelouch got together? What would the world be like?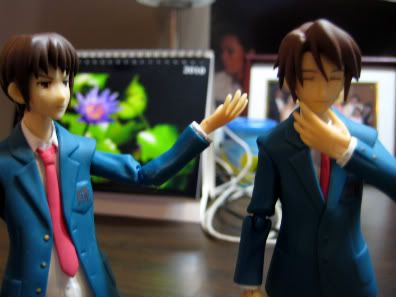 Kyon: ...What in blazes are you babbling about now? I can barely keep up.

Koizumi: No...Konata gave me an interesting idea.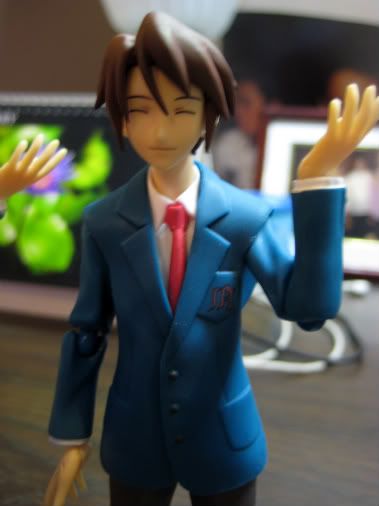 Koizumi: What would you get, if a girl who was bored with her life and wanted to make it interesting, to a guy who has the power to make anyone do whatever he wishes? What kind of kid could they spawn?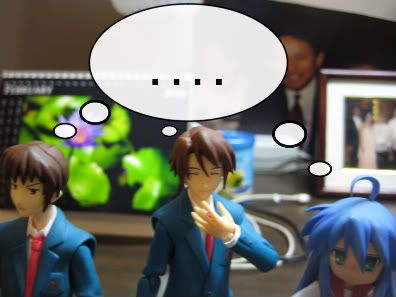 .....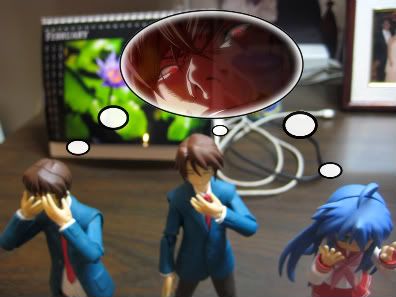 All three: Uh...oh....*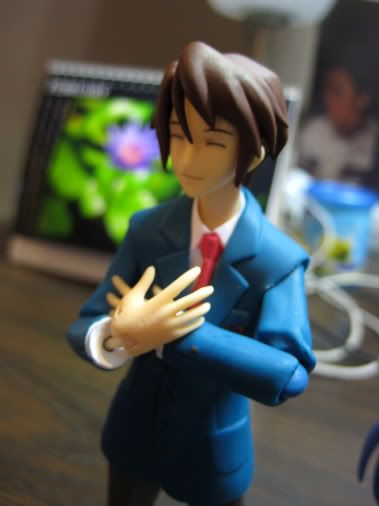 Koizumi: We...have a problem.


Moments later....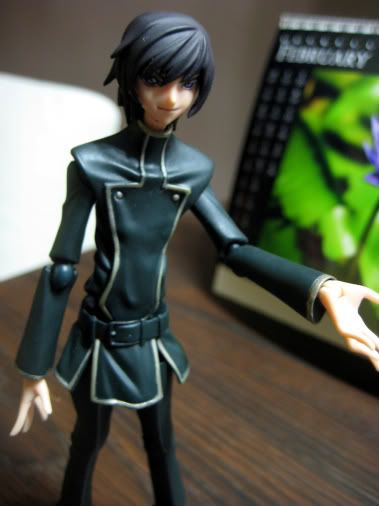 Lelouch: Shall we?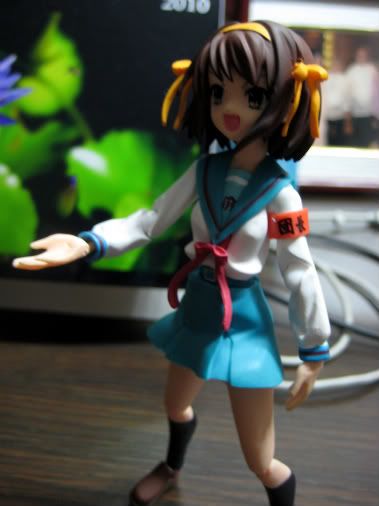 Haruhi: We shall!!!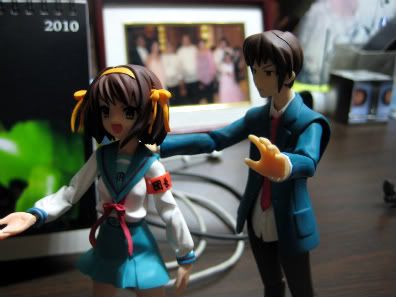 Kyon: STOP THIS RIGHT NOW!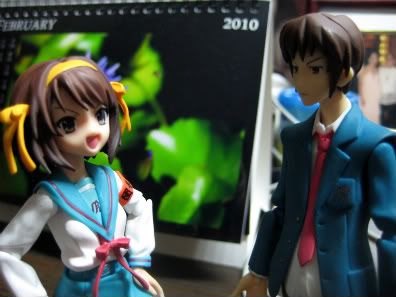 Haruhi: Oh hi there! There's no meeting today, so take the day off!

Kyon: Uh, great...but...WE HAVE IMPORTANT THINGS TO DO.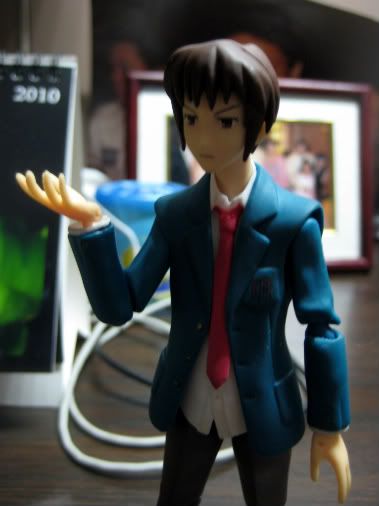 Kyon: There are...GIANTS in the area! BIG ONE SOMEWHERE! WE MUST INVESTIGATE!**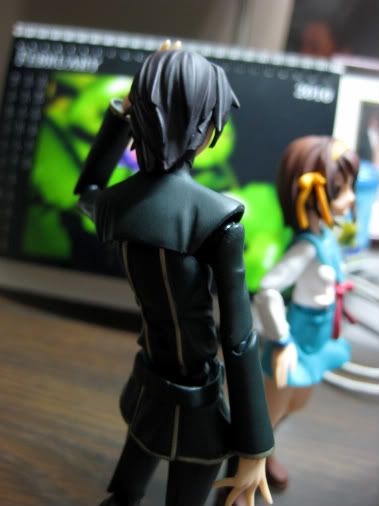 Lelouch: ...This guy has issues.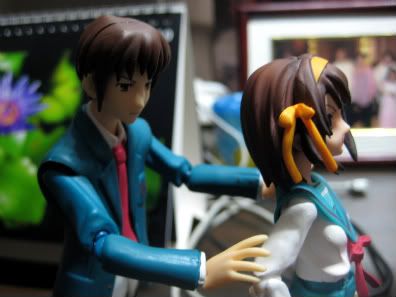 Kyon: ANYWAY, off to find this giant!

Haruhi: Giant!!!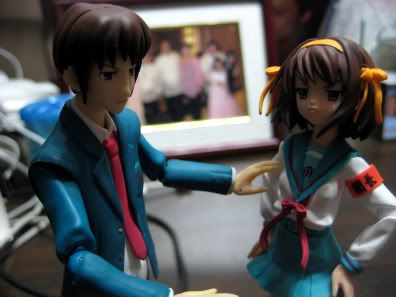 Haruhi: We better find one, or you're paying for dinner!

Kyon: ....I'm in trouble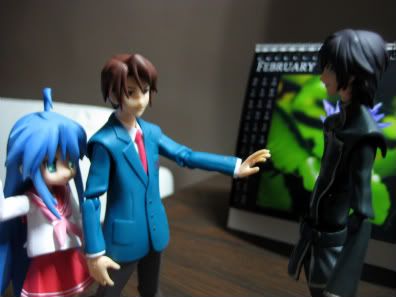 Lelouch: Do you know...

Koizumi: For the sake of this world, just stay away from her.

Konata: DEFINITELY.

Lelouch: ....


Some people can't just be....

~*~

Author's Notes:

*The image is Raito from Death Note. Haha, Wikipedia him for more info.

**Foreshadowing. FORESHADOWING

Konata and Koizumi are also new to the collection. I just opened Konata a few days ago to get this done.

Credits to Someone48 for doing the Photoshop work. You have made another story I've been planning in my head come true.

Read More......