Note: Due to the many photos I take per post, I have added a Read More hack for my sake and for everyone who cannot handle so many pictures at once.

THEREFORE...always make sure to look for the Read More or you won't see the whole thing.

This is old news, but some of my viewers told me that they didn't notice.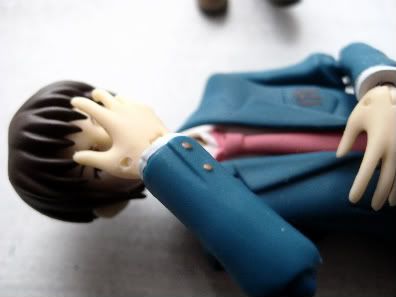 Mmm..yeah that's fine....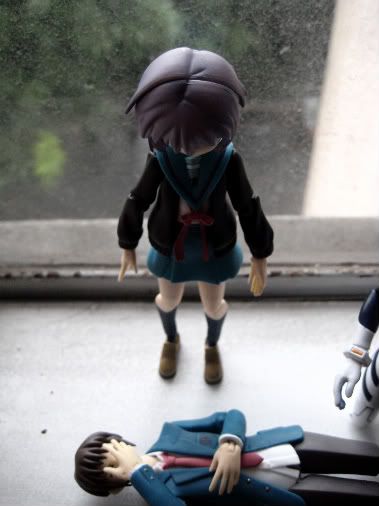 *ahem*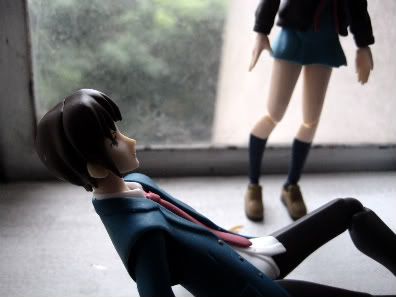 *wakes up* W-what? Yuki! Where am I? How did I get here?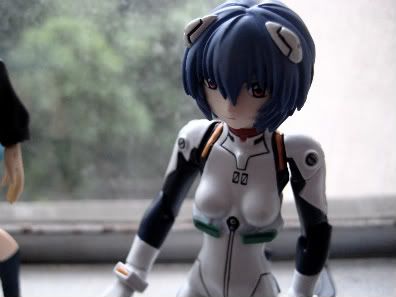 You...just appeared.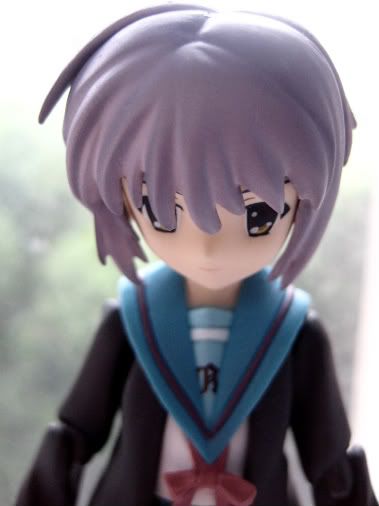 I was hoping you would arrive.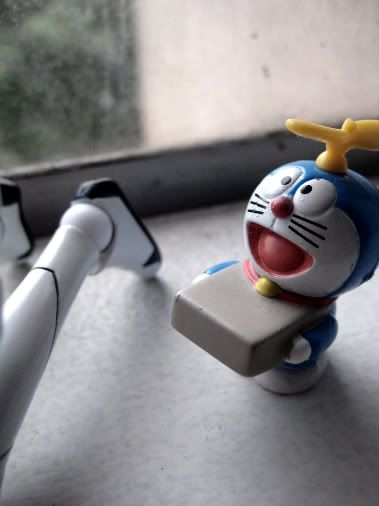 He sounds like a pervert to me.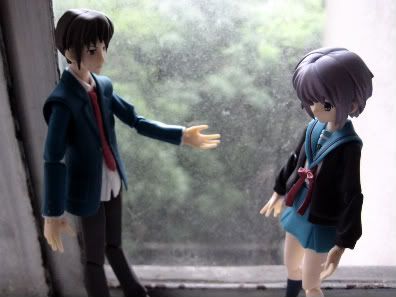 Anyway, how are you? I haven't seen you in a while.




Haruhi is causing trouble. I cannot stop her.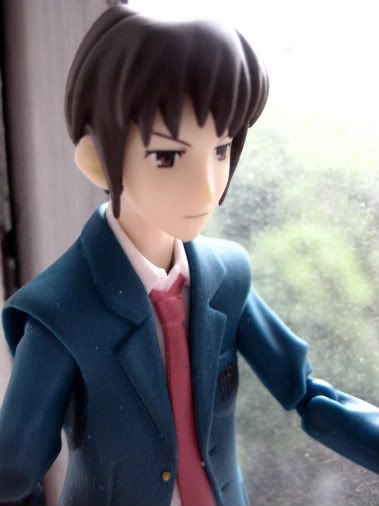 What? What do you mean trouble? And you CAN'T stop her?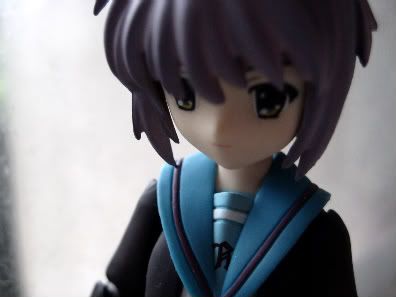 I have my limits.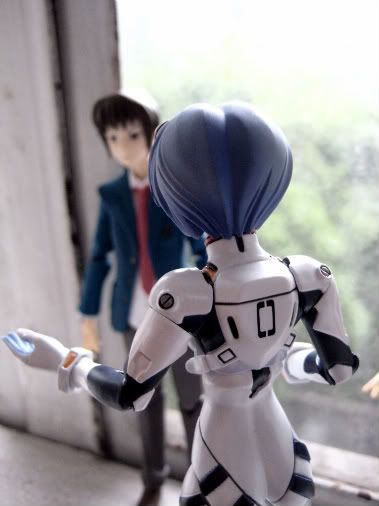 You seem to be the only one to talk to her.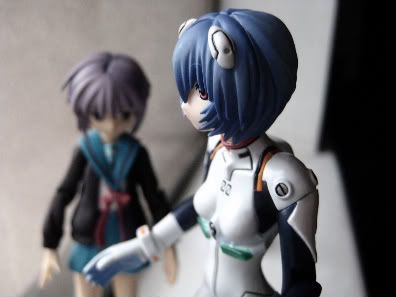 She must be stopped.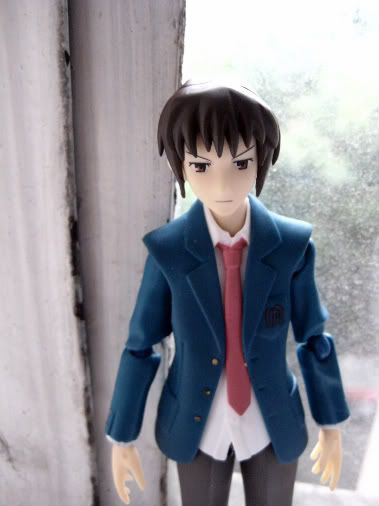 ...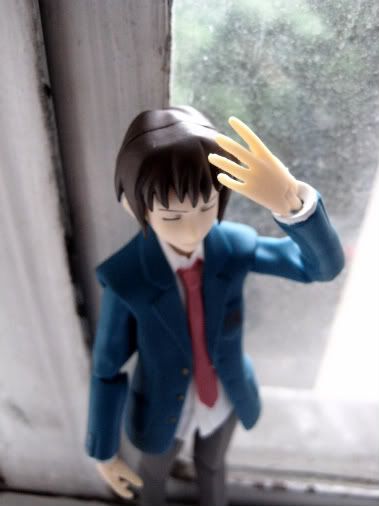 Very well. It can't be that bad. Where is she?




Down.

Meanwhile...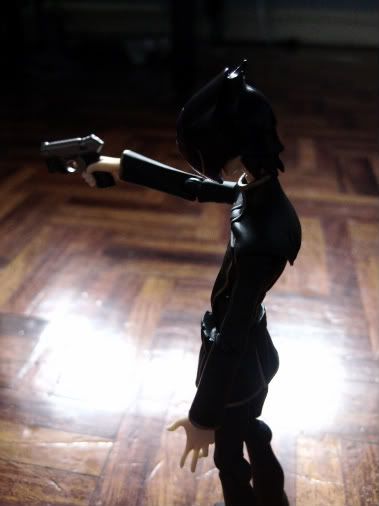 Stop right there.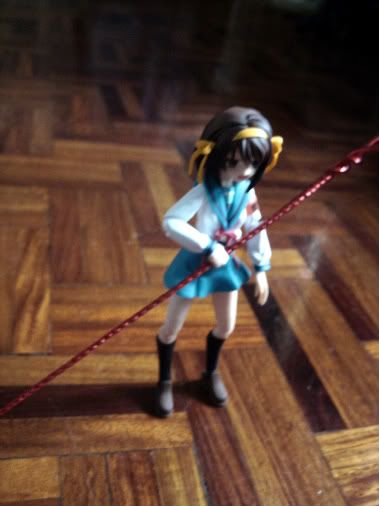 Who are you? I haven't seen you around before.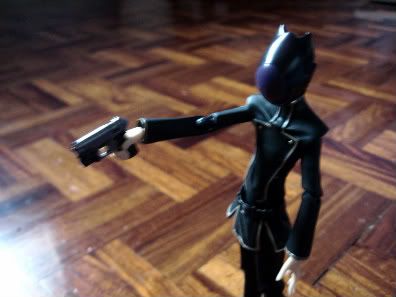 My name is Zero. Now put down that lance!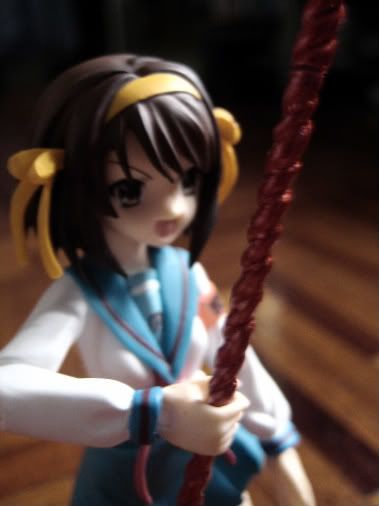 *Laughs* You're funny Zero.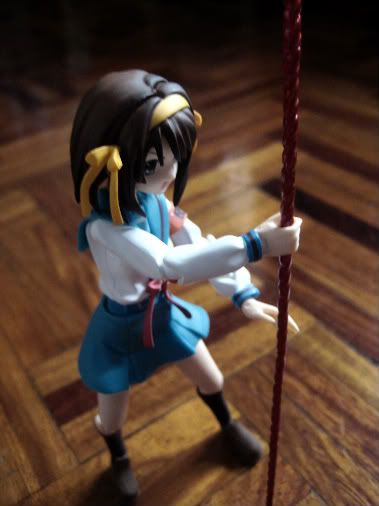 You actually think your gun can stop my lance?




That isn't yours.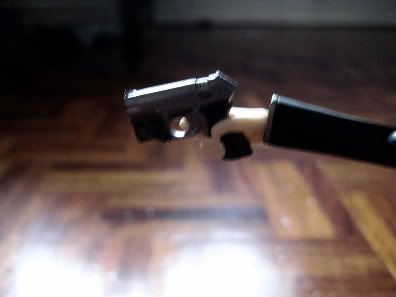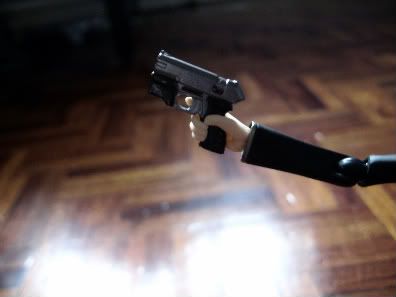 *BANG*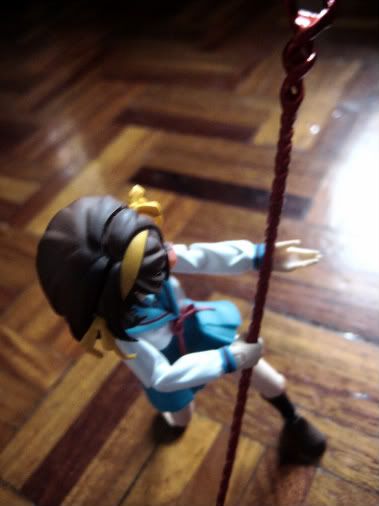 *blocks*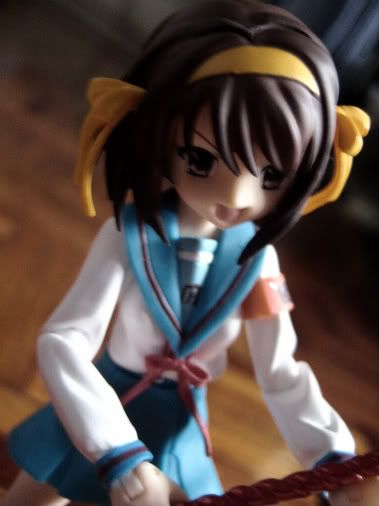 It IS mine.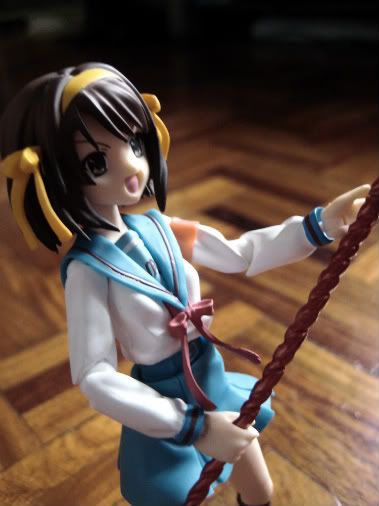 And I can use it too.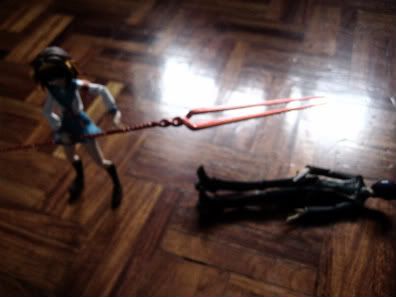 YAH!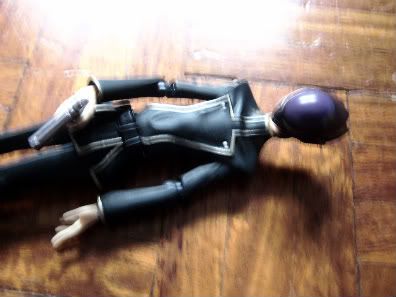 ugh....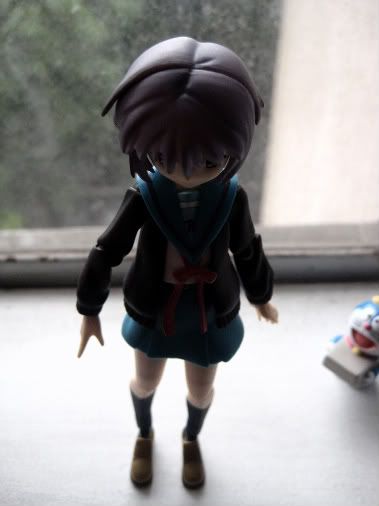 ...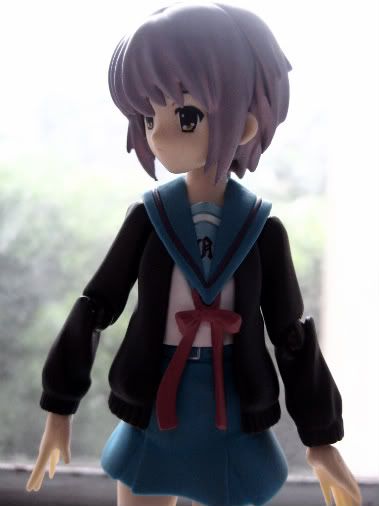 Please go now.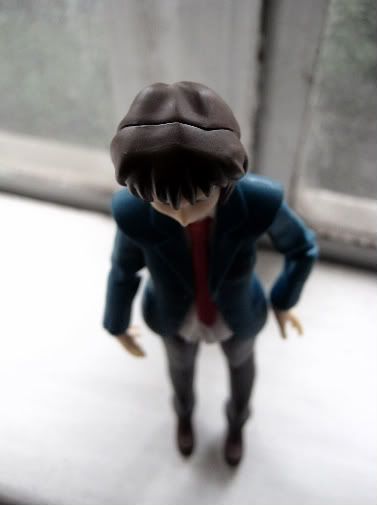 Kyon: YOU WANT ME TO STOP HARUHI, WHO HAS A LANCE LONGER THAN A NORMAL-SIZED ONE?!
Yuki: Yes.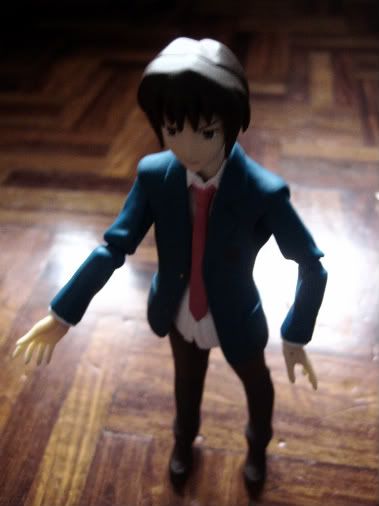 Oi! Haruhi! Put that down! You're going to hurt people!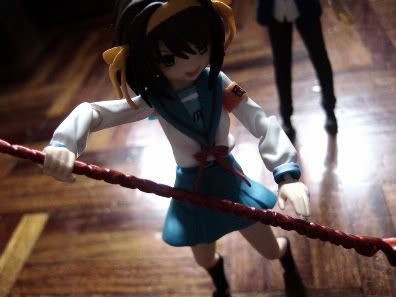 Nonsense! I'm not going to kill him.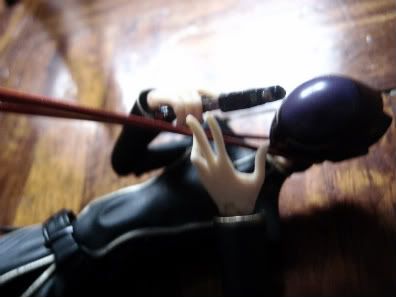 *coughs*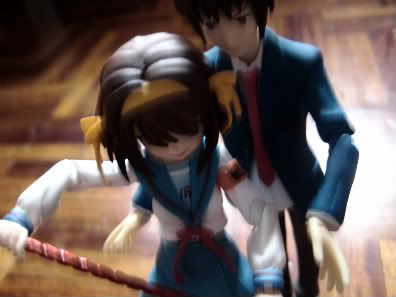 Well you're pretty close to that...now let go!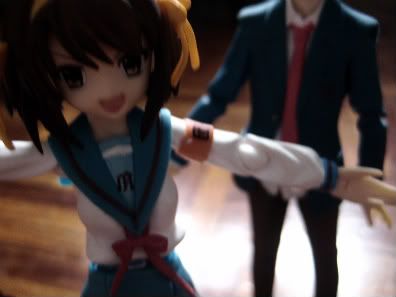 GO AWAY!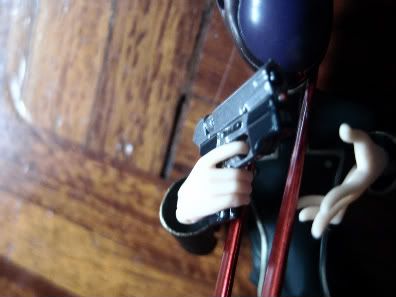 Kyon: What are you saying? You're choking this guy!
Haruhi: There's nothing wrong with a little sparring.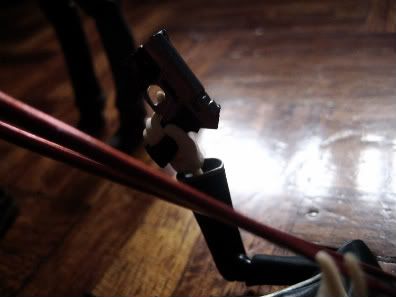 Zero: Must...stop...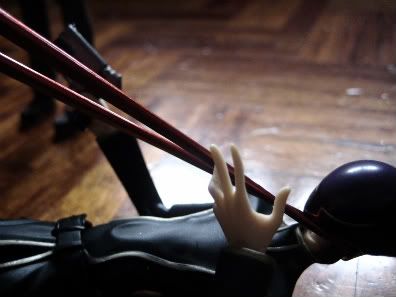 Zero: Must...bring...peace...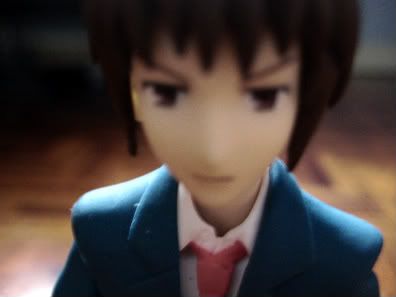 HARUHI!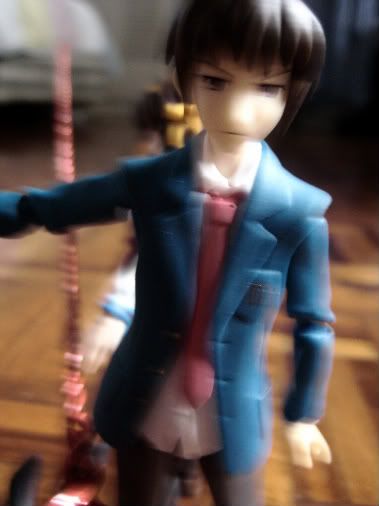 MOVE OUT!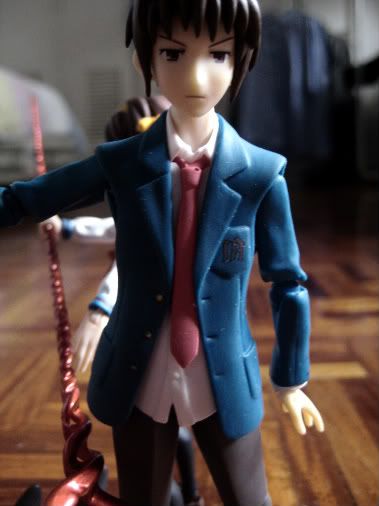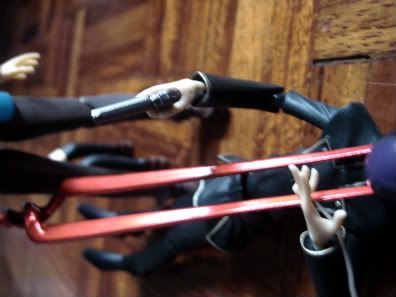 *BANG*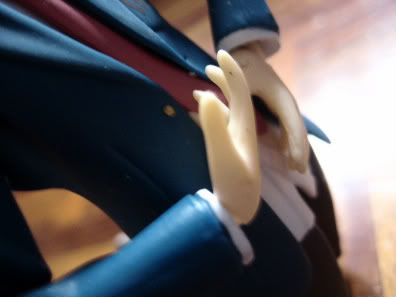 u-ugh...d-damn....




K-Kyon?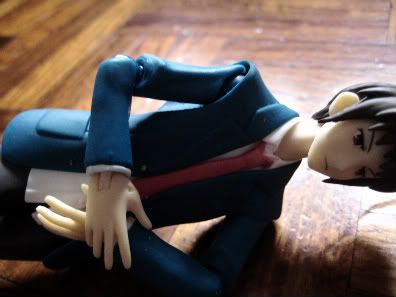 ...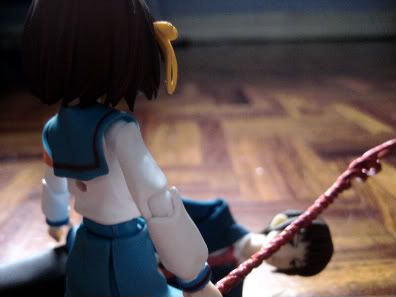 Haruhi: H-hey...g-get up! Don't joke like that!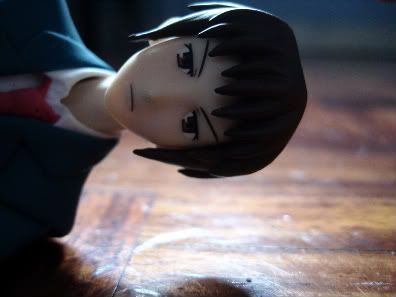 Kyon: C-can't b-believe you think am kidding...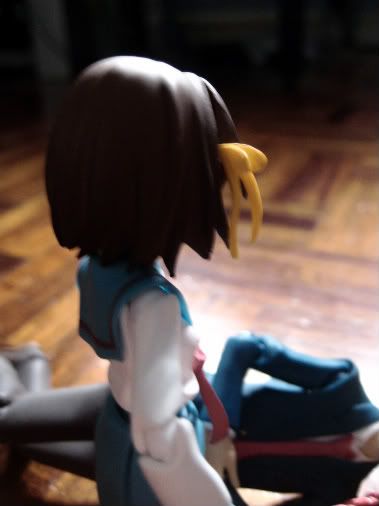 Haruhi: H-hey...get up!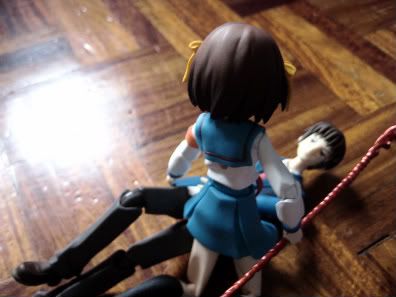 Haruhi: Kyon...it'll be okay...just hang on there!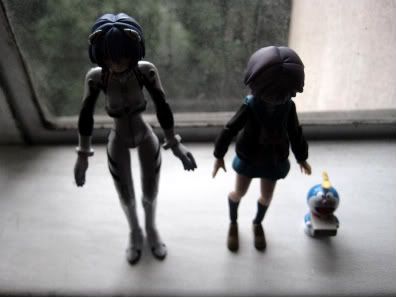 Doraemon: WE HAVE TO DO SOMETHING!

Rei and Yuki: ...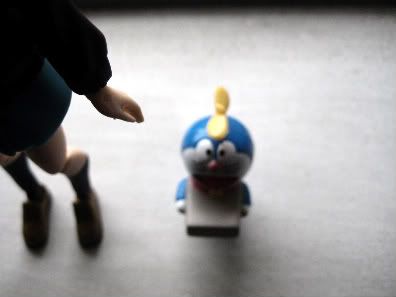 Doraemon: HURRY!!!
Yuki: *jumps*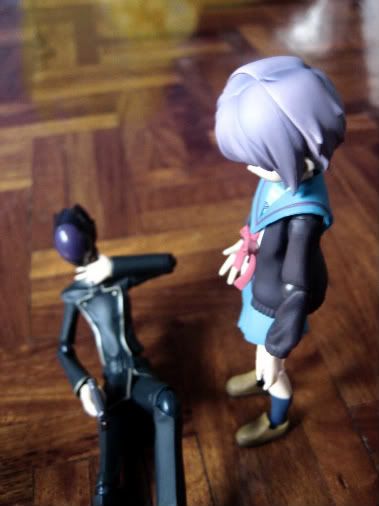 Yuki: Are you alright?
Zero: *breathes* Yes. Am fine.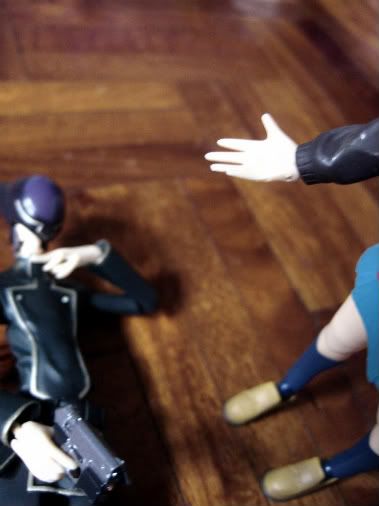 Yuki: ...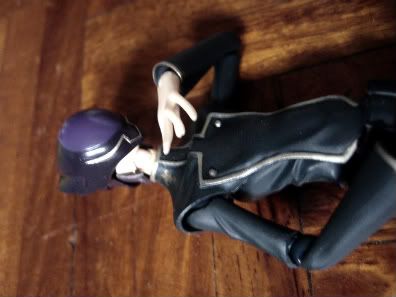 Are you always this kind to strangers?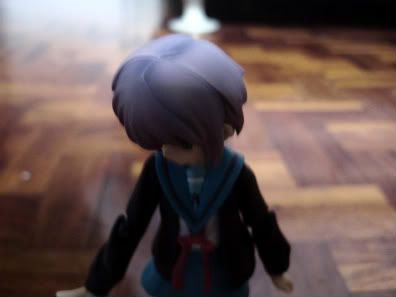 ...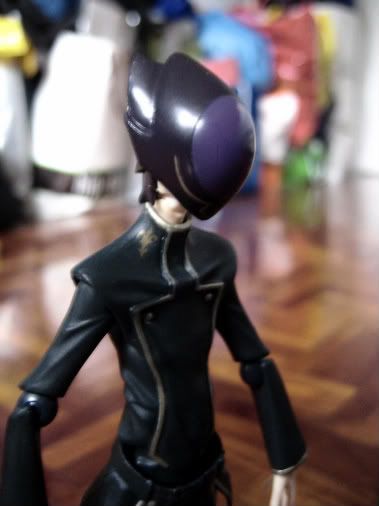 ....Anyway....thank you.




...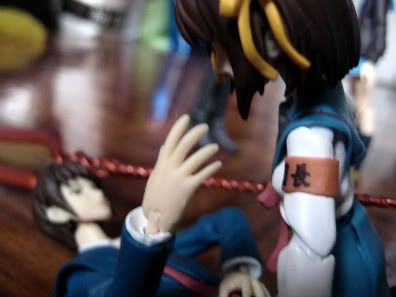 Kyon: H-hey...make sure to put my real name on my grave, okay?
Haruhi: Um...what was that again?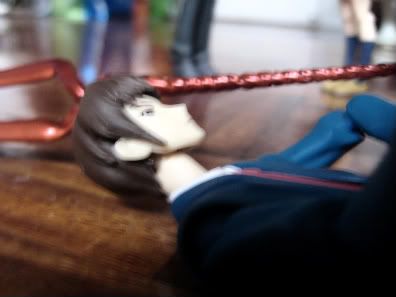 Haha..y-you're funny...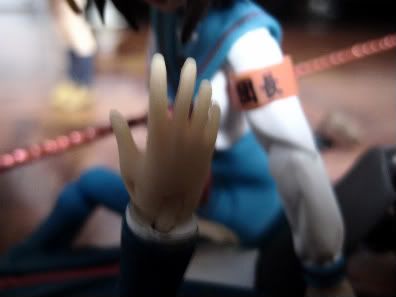 That's why I...I...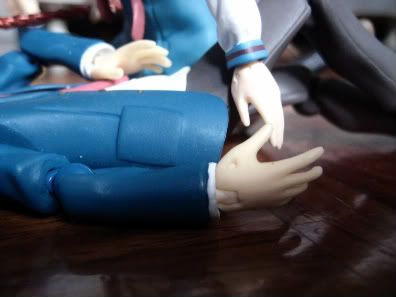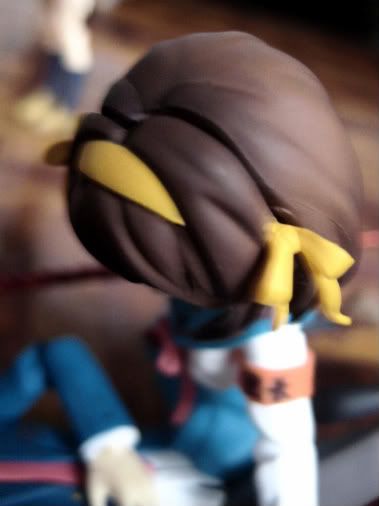 ...Kyon....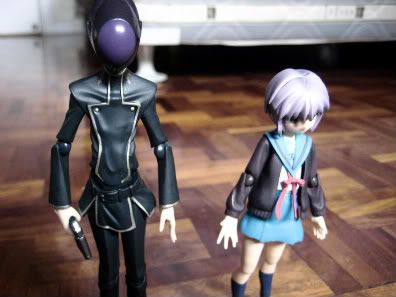 ...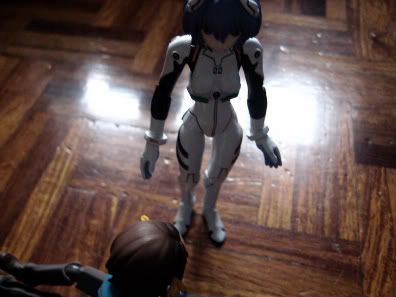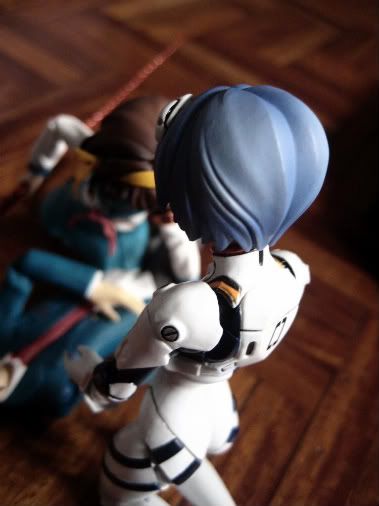 Please move...I shall check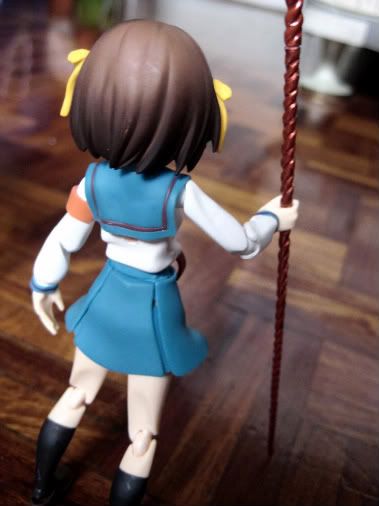 ...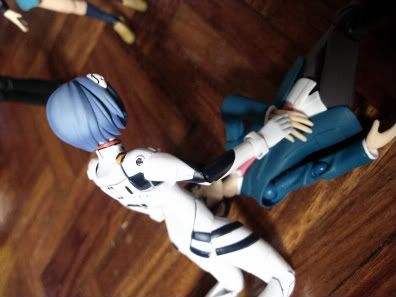 ...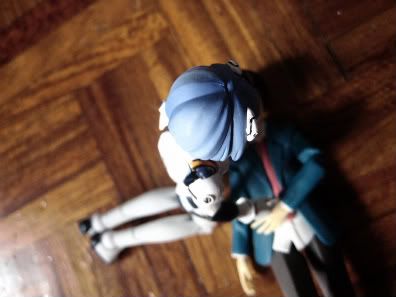 He will be fine...I can probably do something about it.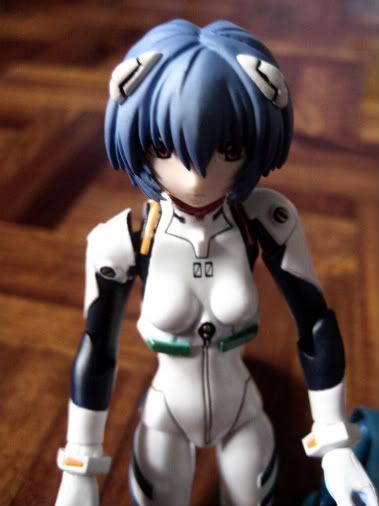 However...in exchange I want the Lance of Longinus.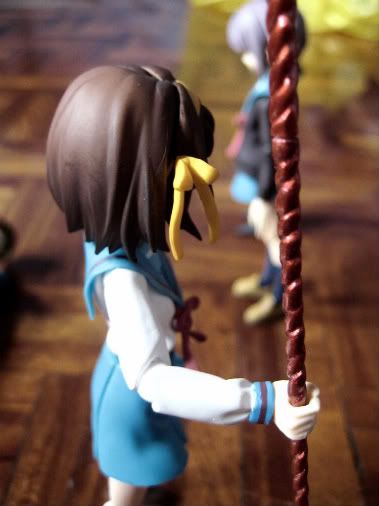 ...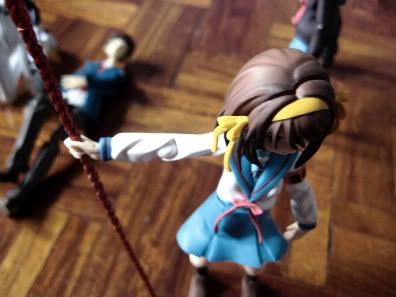 Haruhi:...fine...take it...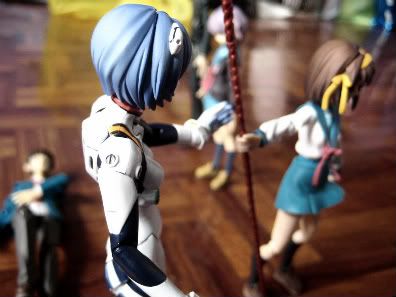 ....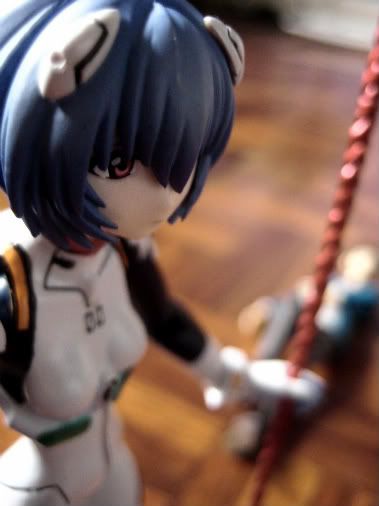 ...I need a few days...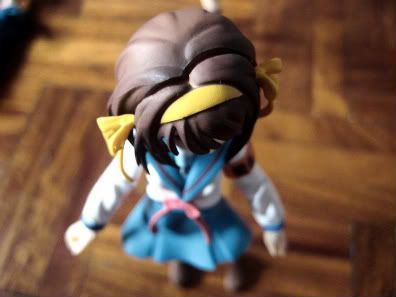 ...that's fine...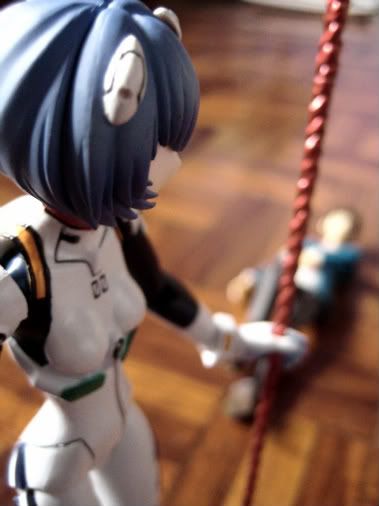 Rei: Yuki...help
Yuki: *obliges*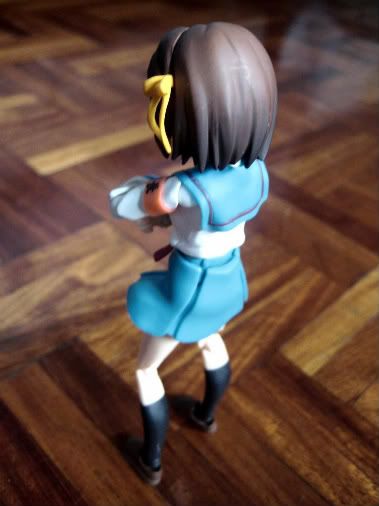 ...

Three days later..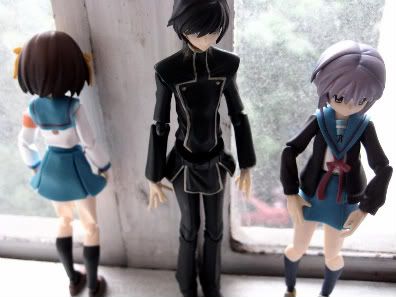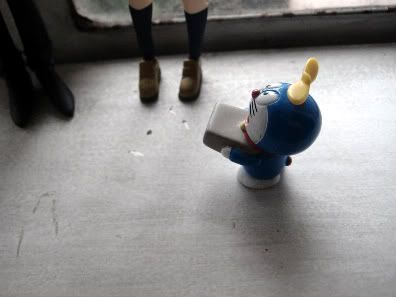 REI IS HERE!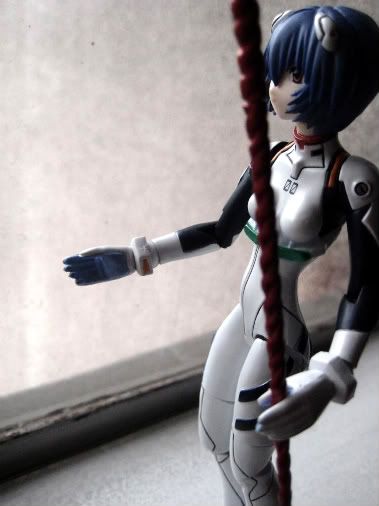 ...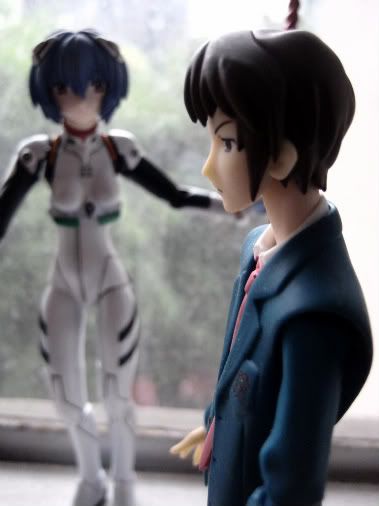 KYON! YOU'RE OKAY!!!




Kyon: Haruhi...you cared..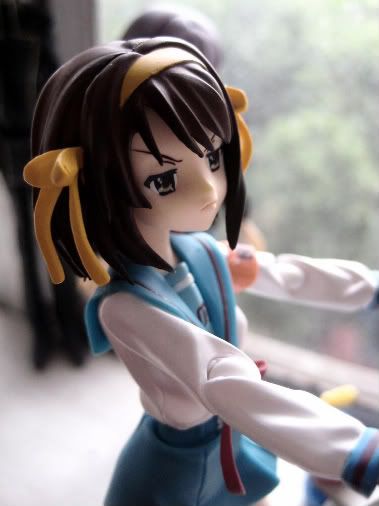 You will pay for this...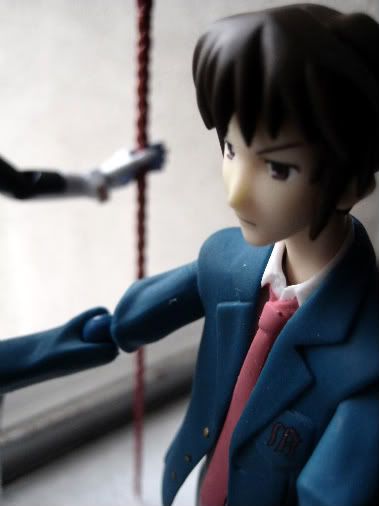 Uh oh...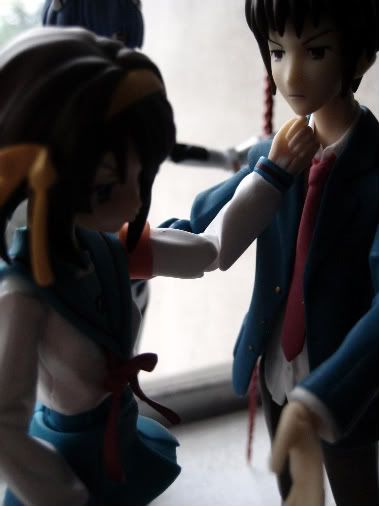 Haruhi: TAKE THIS!!! *punches*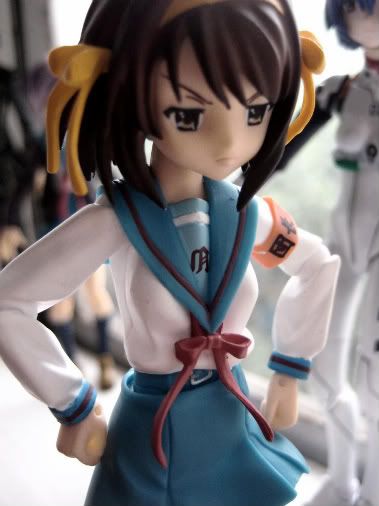 I HAD TO GIVE UP THE LANCE BECAUSE OF YOU!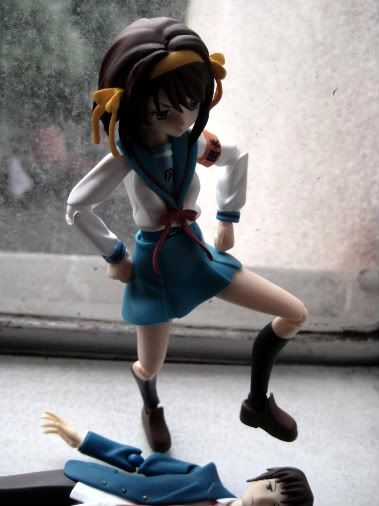 I'll make sure you live through this..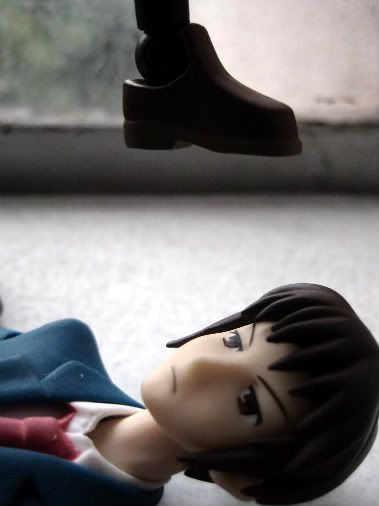 ...help....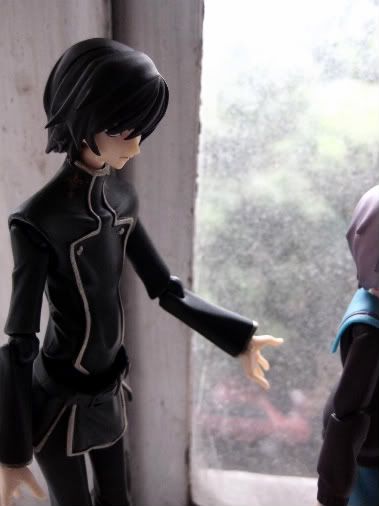 Shouldn't we stop them?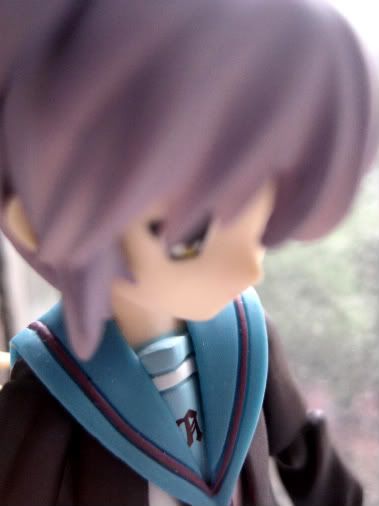 ...He'll live...




This oddly feels like a really good day.

Omake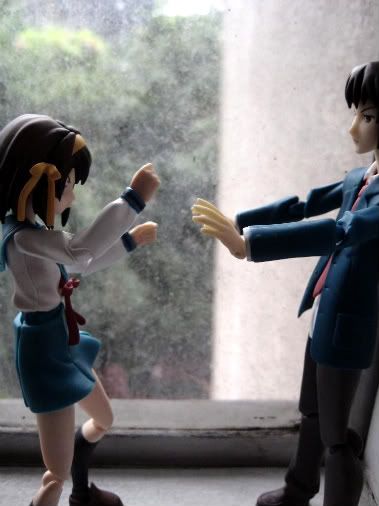 Haha I remember reading some comments about how Kyon was a pervert and some didn't seem to like it. I wonder if this did some justice.

This is my LONGEST story yet. I spent the whole day editing all these pictures. I may not want to do this again. XD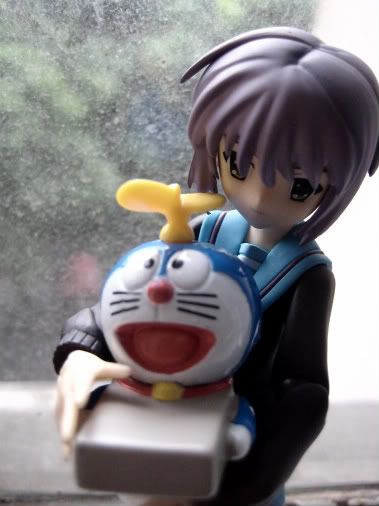 Doraemon: SEE YOU NEXT TIME!