Note: Images are blurry. Sorry about that

Am going to get the hang of this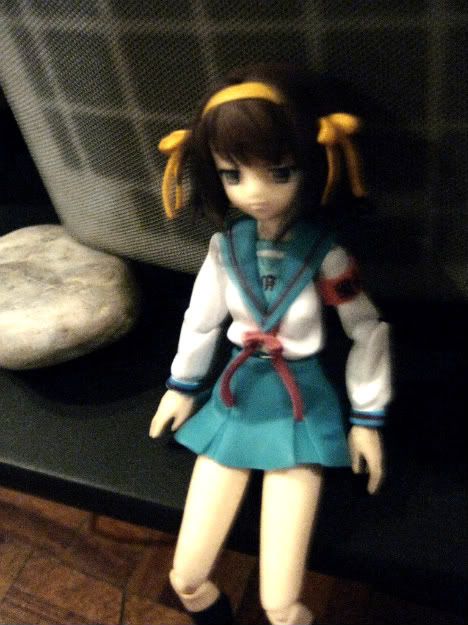 I'm bored. All Yuki does is read.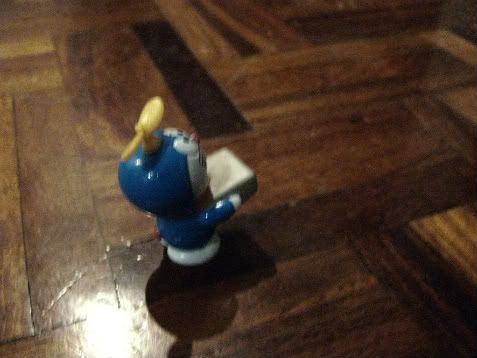 Hello. I'm Doraemon. Let's be friends.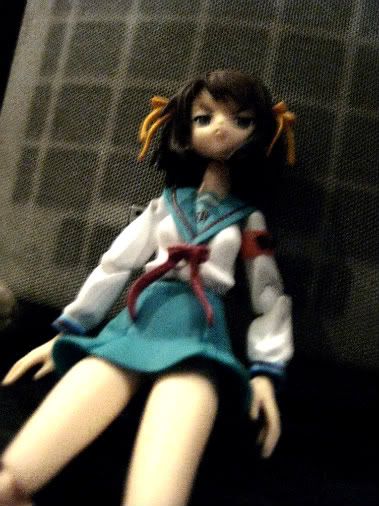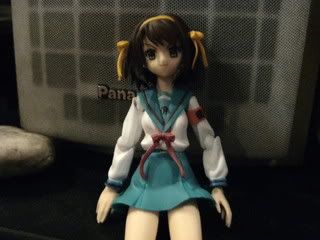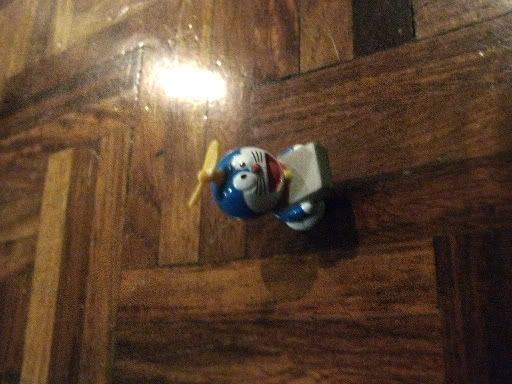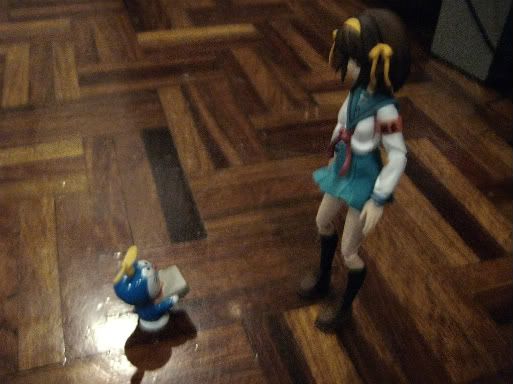 Hey there little fellow.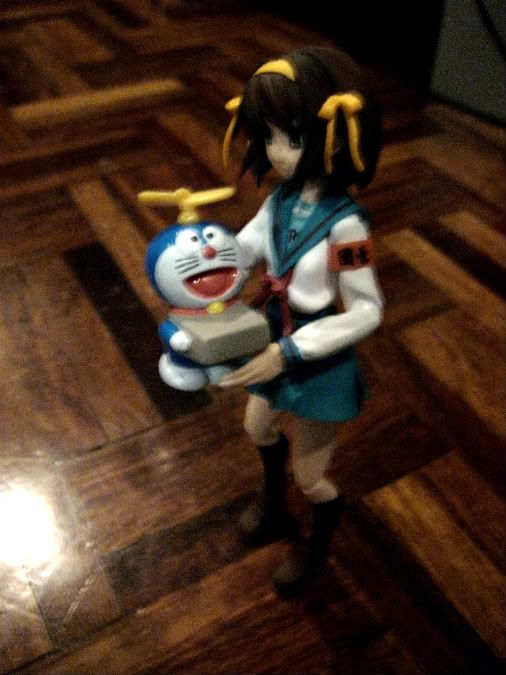 Come here.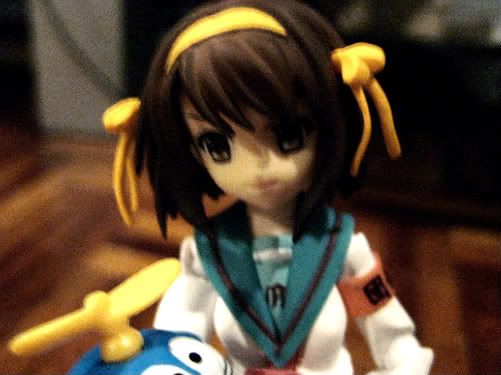 *smirk* I have plans for you little one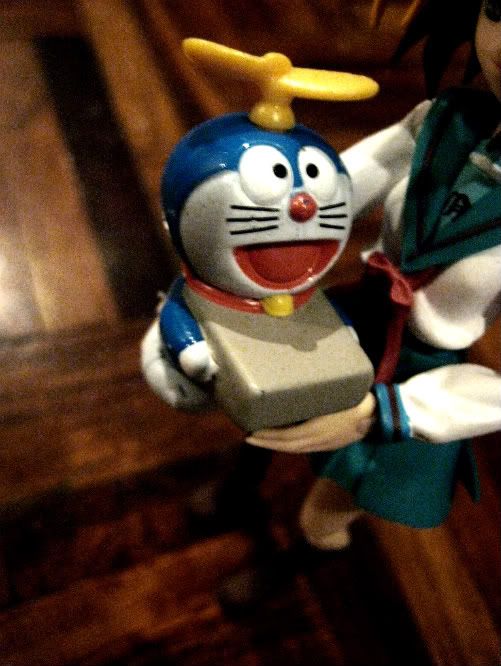 *gulp* help....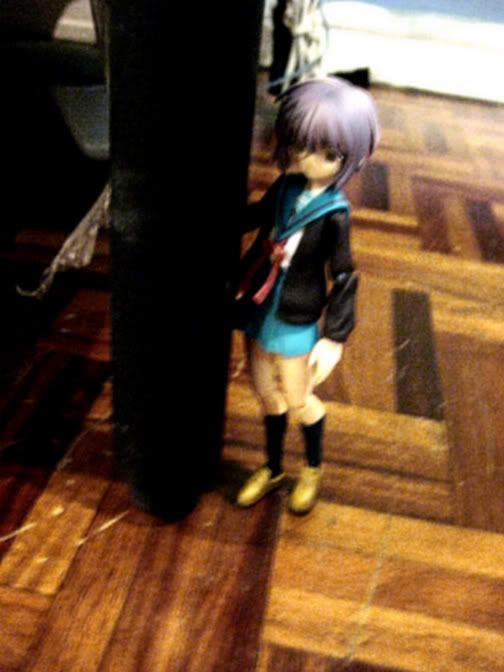 ...oh dear

OMAKE
Doraemon was a toy I found somewhere. I must have got him from the Kiddy Surprises thing.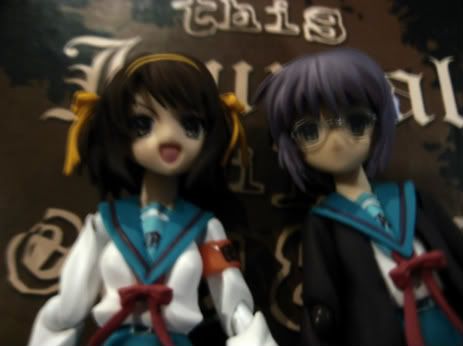 Haruhi and Yuki are from the anime "The Melancholy of Haruhi Suzumiya". These figures are made by Max Factory.

YES THEY WORK.

Welcome to my side of the world.