NOTE:

This post is prior to another photostory.

One month ago..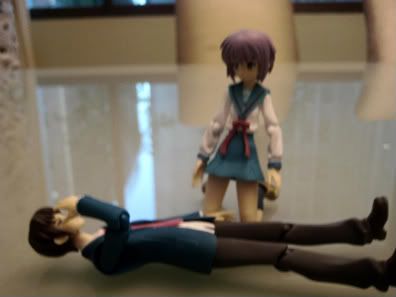 Kyon: Ugh...that vacuum hurt...
Caster: ...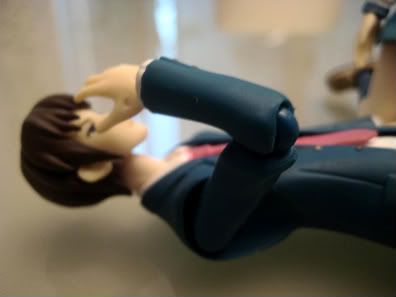 Kyon: Where am I? Why do I feel like this has happened before?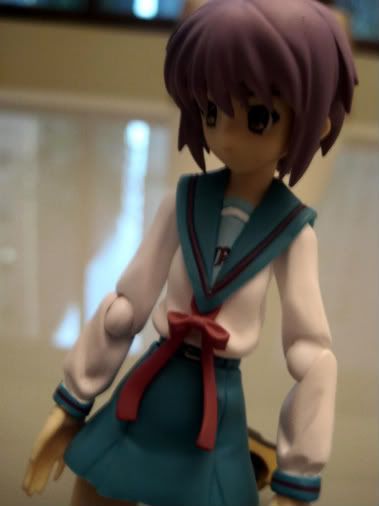 Caster: I do not have the data to answer that question.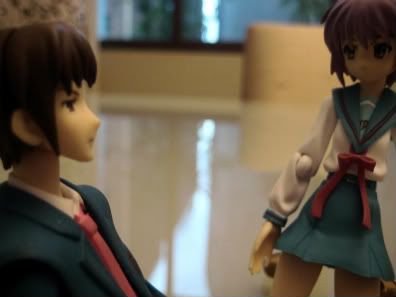 Kyon: Yuki, where are we?
Caster: Not Yuki. Caster.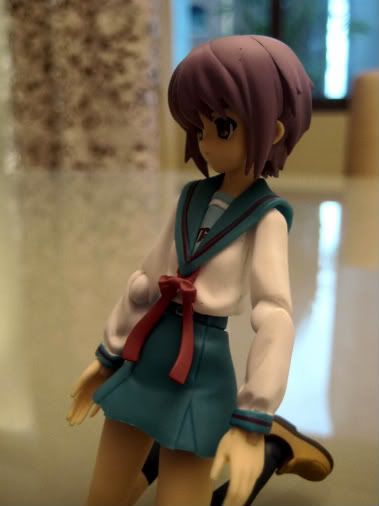 Caster: I am merely a magical form summoned from this object called the Holy Grail. And this place...just came out of nowhere.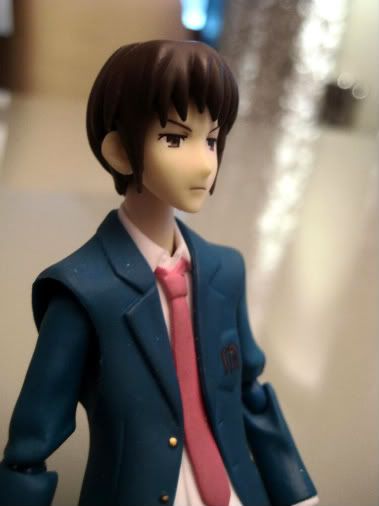 Kyon: The only thing that strangely makes sense to me is the whole world out of nowhere. You think this is done by Haruhi.*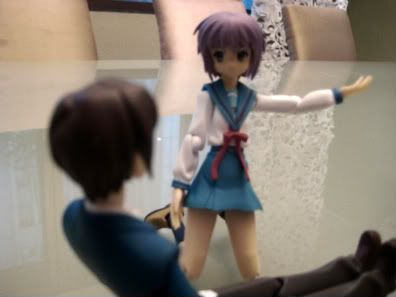 Caster: Correct. This new world suddenly popped out of nowhere, and it's existence was disintegrating the world you were previously in. I took you, as well as the Yuki Nagato of the previous world.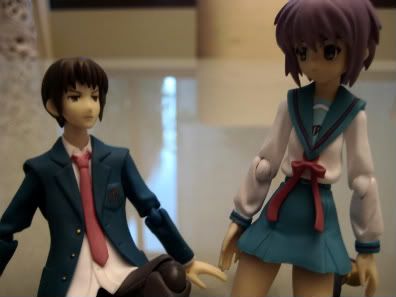 Kyon: Yuki? Where is she?

Caster: Yuki Nagato is searching for Haruhi Suzumiya, in the hopes of being able to reverse all the mess she may have done, assuming Haruhi is the cause of this, which we have a 98% confidence that she is.




Kyon: And what will we do?

Caster: This is where I am in need of your services.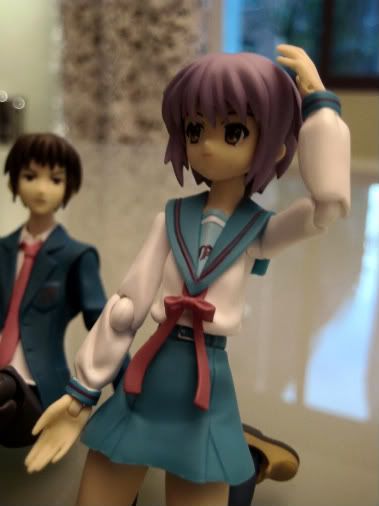 Caster: In the rules of this Holy Grail War, I am in need of a Master. It is supposedly a mage who I shall protect in battle. Even with my powers, I am not capable of surviving without one. However it seems that someone like Lelouch Lamperouge can accommodate a Servant, so you should be qualified.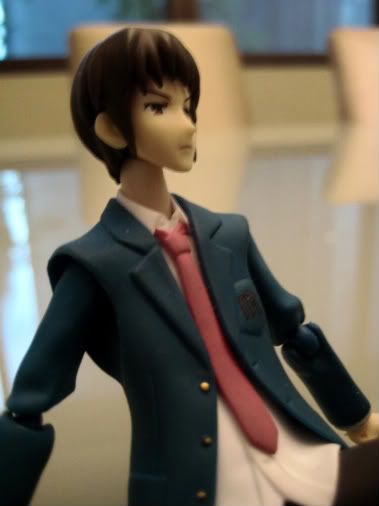 Kyon: So Lelouch is in this too? We don't have to fight him do we?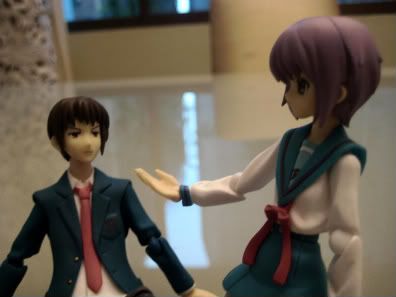 Caster: Based on the rules of the War, to win you must get rid of all the Servants other than yours to bring out the Holy Grail and make a wish. However, once we find Haruhi Suzumiya we can stop her and reverse this whole thing. In the meantime we cannot let anyone else know of this information, or someone might use Haruhi to their advantages.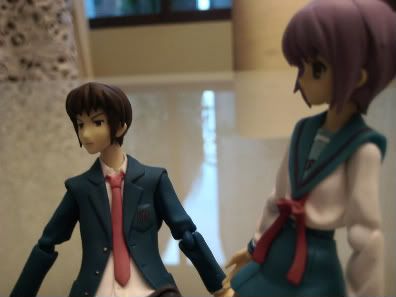 Kyon: So I see. Until Yuki can fix this mess we must just play the game.

Caster: When necessary. So far I have only met one Servant, and there are seven in total. At least we will not have to worry about any fights other than our own.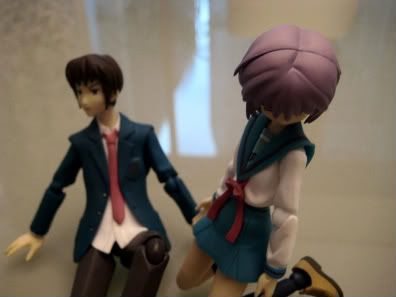 Caster: I fear for deletion of Yuki Nagato.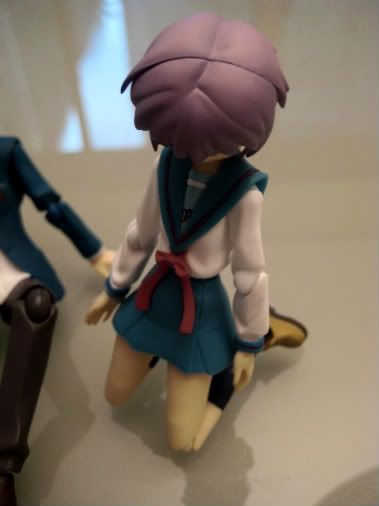 Caster: The Integrated Data Entity may find this a form of negligence and destroy her, and I do not have enough data to ensure my existence, even if I am from a different world.*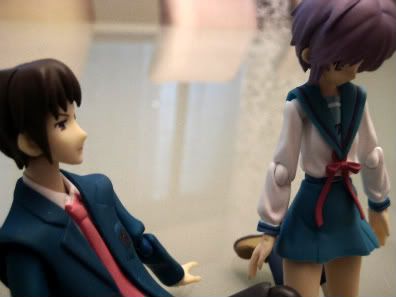 ...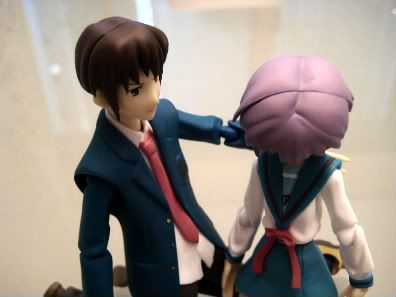 Kyon: I barely understand what's going on, but to me you're also Yuki Nagato, and she saved my life. I'll do whatever I can to help you out, and if it's means joining this War, I will.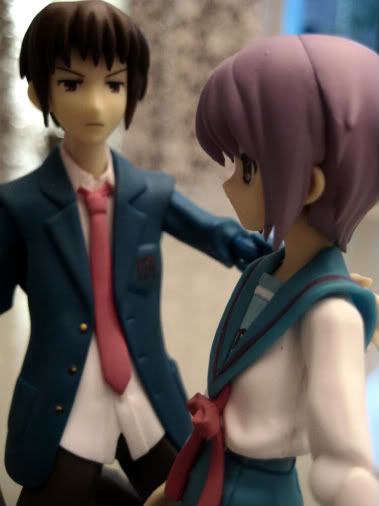 Caster: This will risk your life too. A common strategy would be to kill the Master instead of the Servant.

Kyon: I figured when you said War, I would have to think of that. As I said, you saved my life once, and I'm just returning the favor.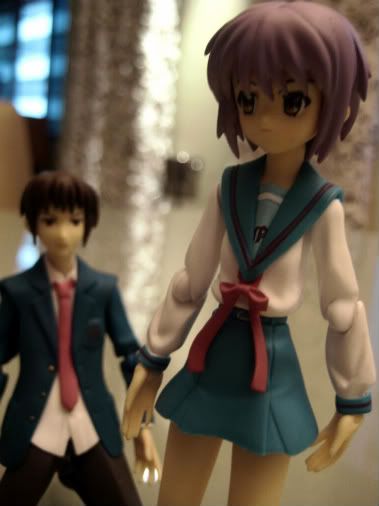 Caster: Very well. You are too kind. Still, we shall prevent the worst case.

Kyon: How?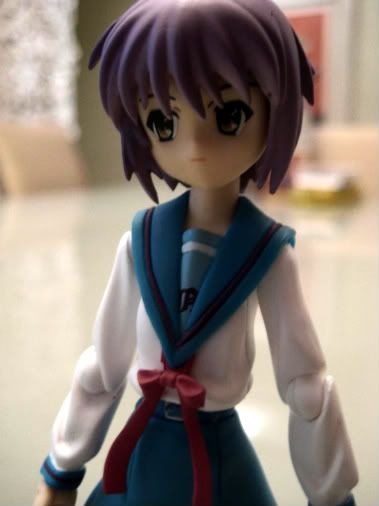 Caster: I will have to reprogram your current body, to be able to fight with me when necessary, as well as to defend yourself when I cannot.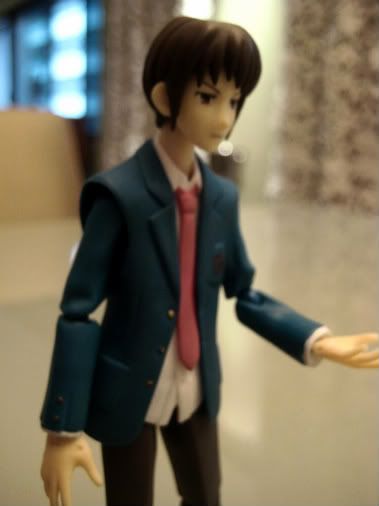 Kyon: You can do that now?




Caster: Being in the Caster Servant class, that person would have to have some form of magic in him or her. The Holy Grail makes sure the person fits the class.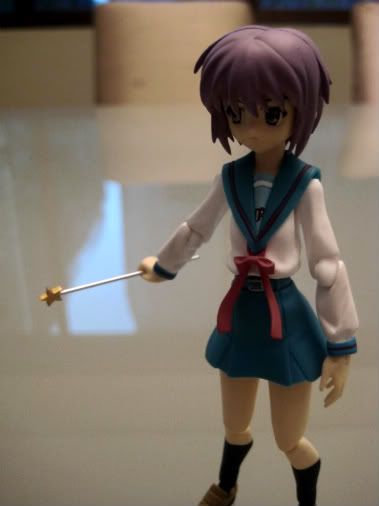 Caster: So yes, I can.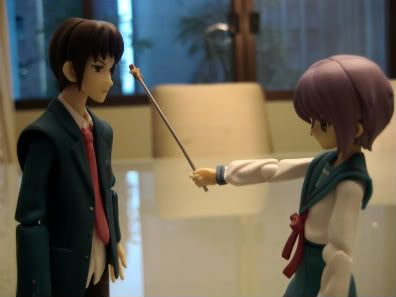 ...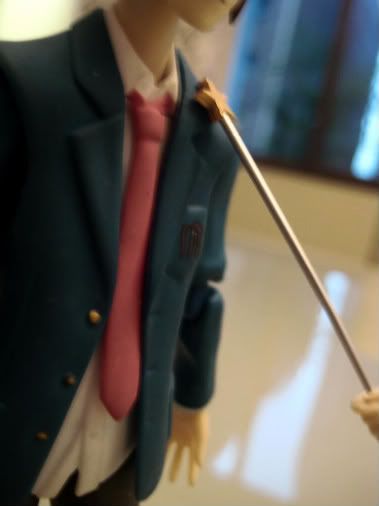 ...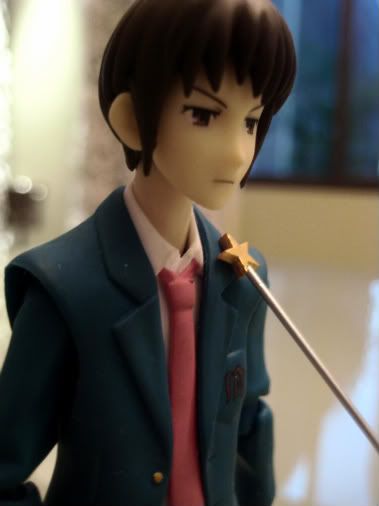 Kyon: Then what?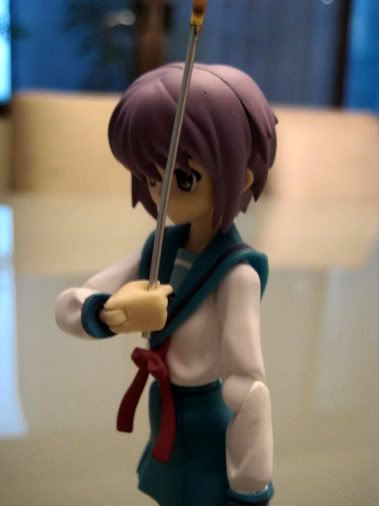 ...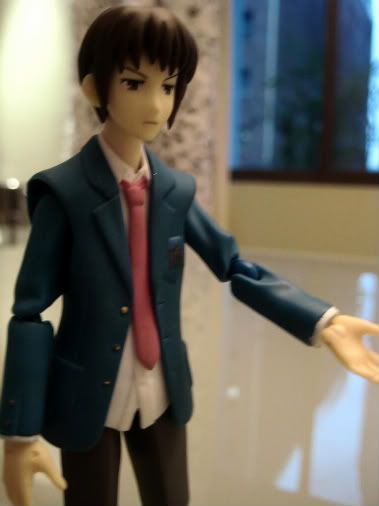 Kyon: Am I supposed to feel anything?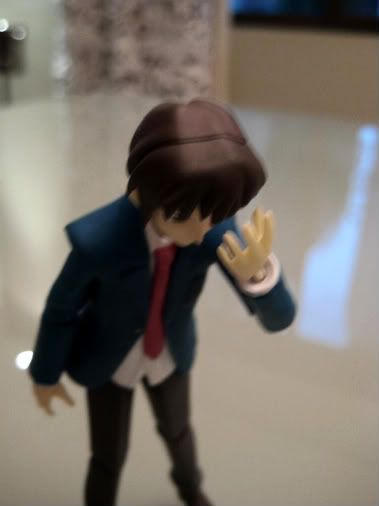 Kyon: Oh...ugh...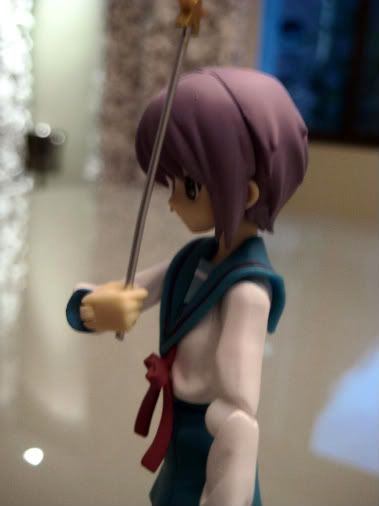 Caster: Your body is just adjusting to the reprogramming. The feeling will subside.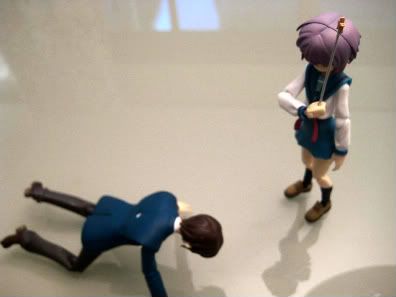 Caster: ...Should I undo the changes?




Kyon: I can handle it.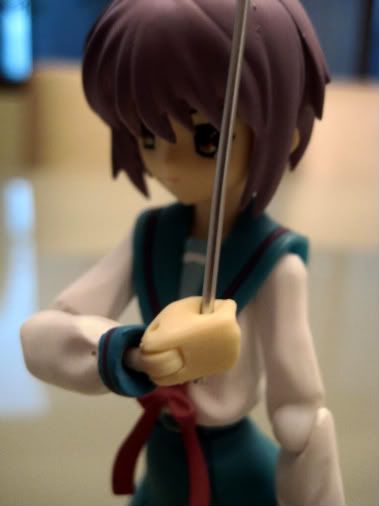 Caster: Good.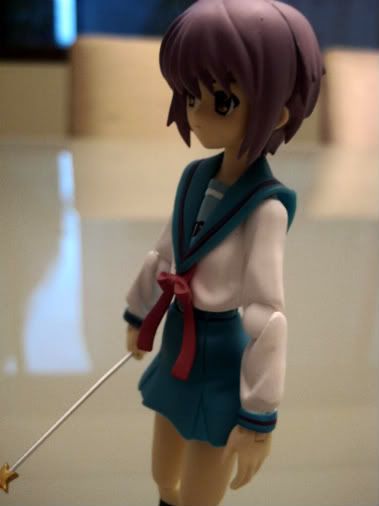 ....

Caster: I sense another Servant.




Caster: We must see them.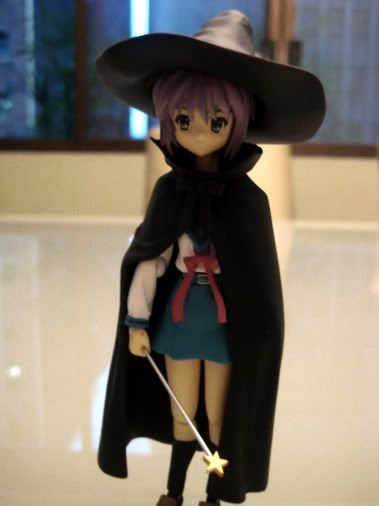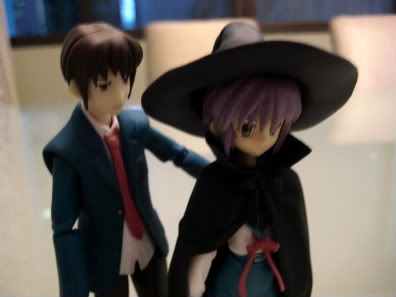 Kyon: Alright...let's get going.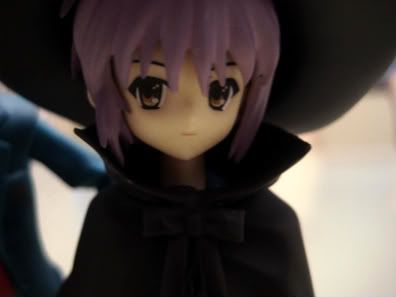 "Lelouch?"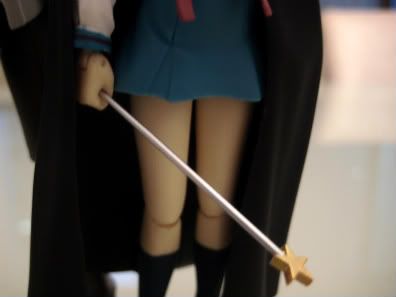 "Is that you?"

*In order to get more information, you need to do a little research on the story of the Melancholy of Haruhi Suzumiya. Wikipedia and the SOS-Wiki helps loads.