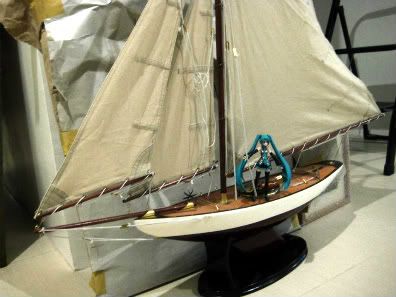 Wow!! I've never took a trip on sea before!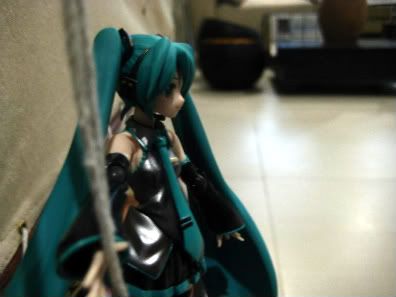 Then again, I've never been on a trip ever! It's great to finally be on my own, and no fans to bug me or something.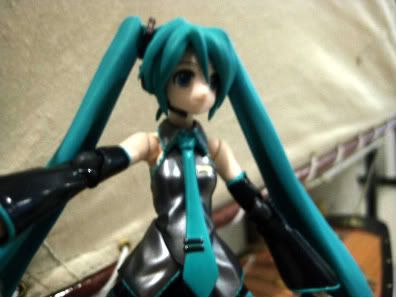 Finally some time to think about just myself. No more music videos or singing National Anthems of different countries*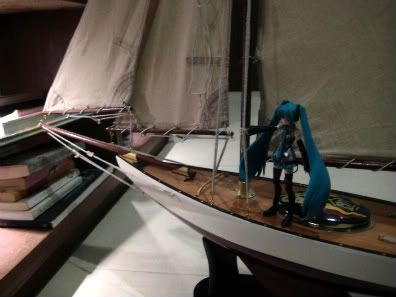 Yay! We're finally here. This service is really fast.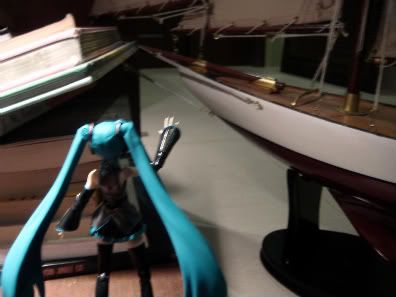 Bye Mister Boat!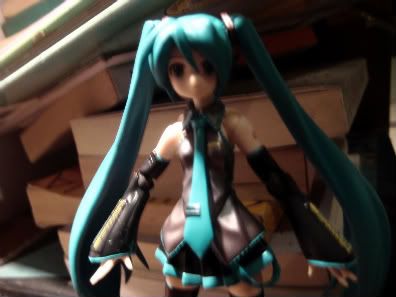 *giggles* I wonder what's in store for me.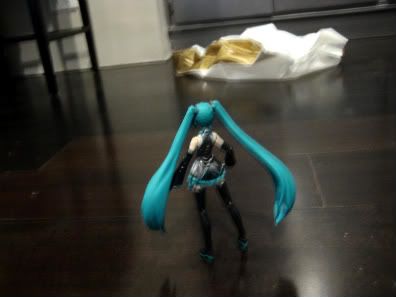 Wow...it's so...empty...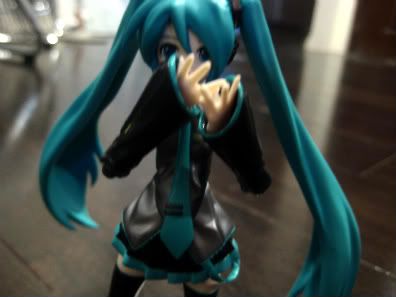 ...I hope I didn't get in the wrong boat or something...no that can't be right...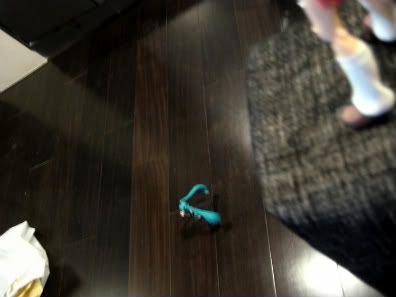 ...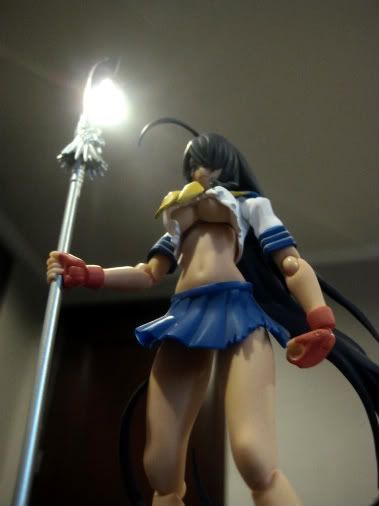 ...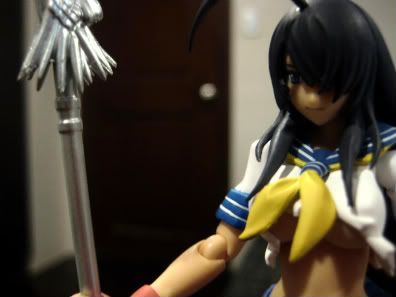 ...Found one.

Omake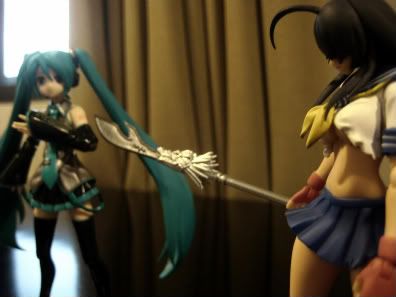 You probably know who these two are. I got the one on the right a few weeks ago and the other just recently.

The boat was a decoration that has been lying around on the floor for the longest time. It's about time someone used it for something. Glad Miku fit in it. Hehe.

Sorry for the late update. I've been busy and finals are up. Wish me luck

*I could not help it. I heard a lot of people posted her singing such on Youtube. Go find them. Hehe