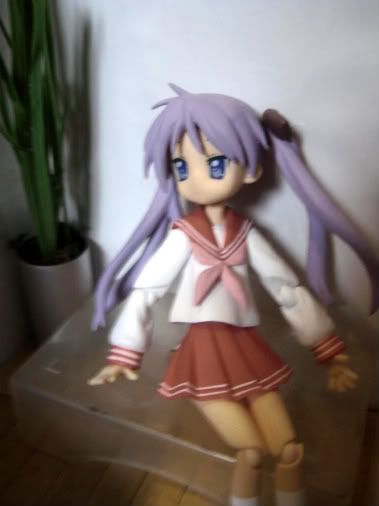 Kyon...I have a question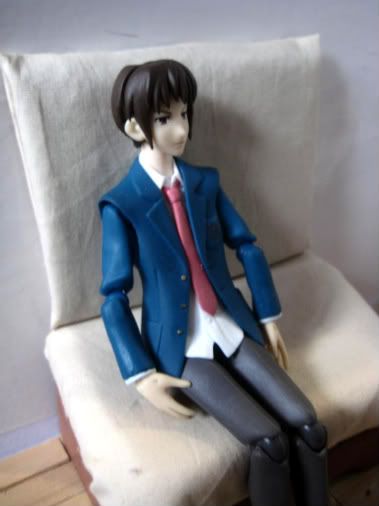 Yes?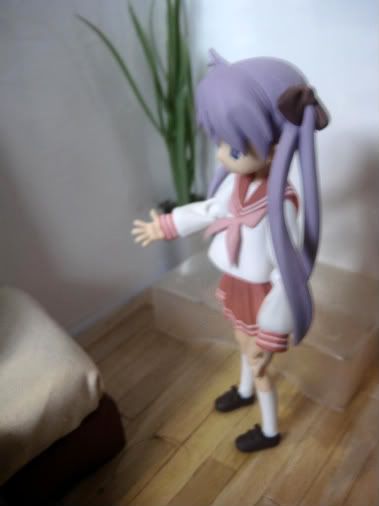 How old do you think I really am?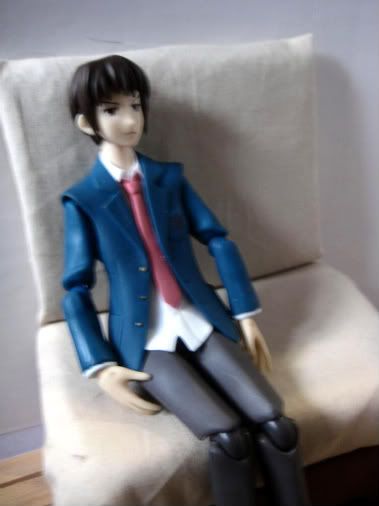 You know...am not supposed to answer questions like these. I heard it's rude.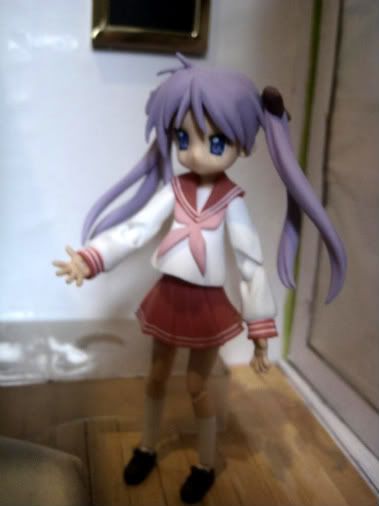 No really...it's fine. I'm just really curious. I won't get mad.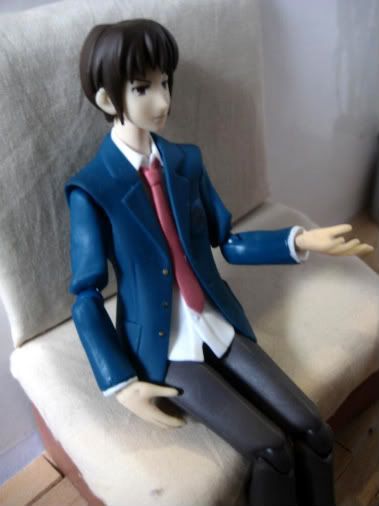 Kagami...really. It's not important to me how old you are, and by your looks, it should not matter to you either.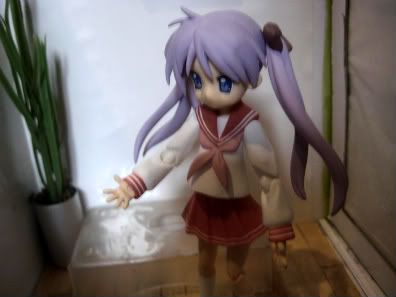 Please?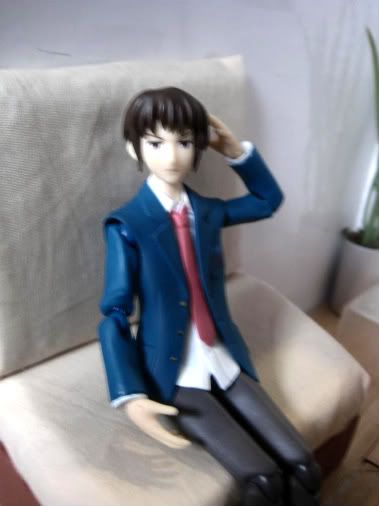 Well...okay...

Moments later...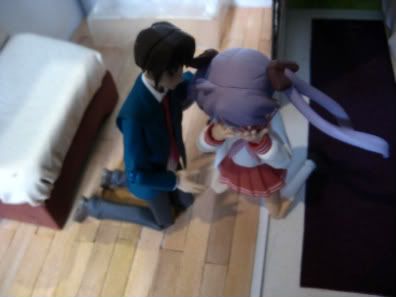 Kagami: THAT'S HOW OLD YOU THINK I AM?!!!!!
Kyon: Kagami, please don't cry. I told you this wasn't a good idea.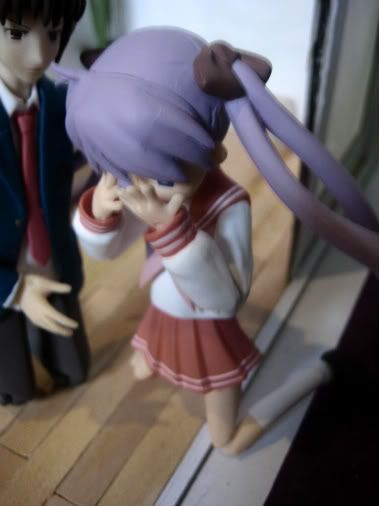 Kagami: YEAH BUT SERIOUSLY?! THIS IS HORRIBLE!!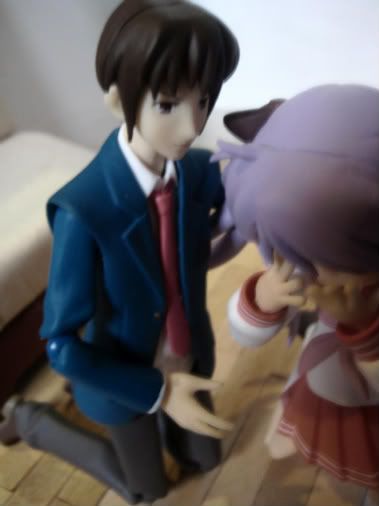 Kyon: Please don't be upset. Am sorry I made a mistake. How old are you then?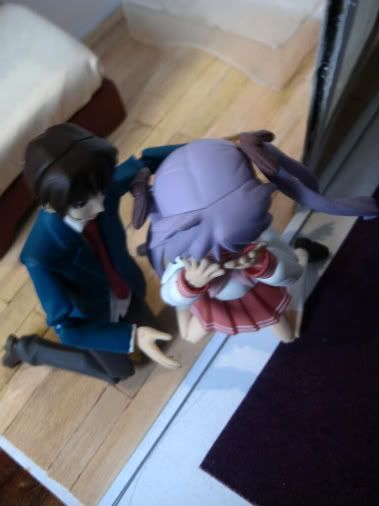 Kagami: YOU ARE MAKING IT WORSE!!!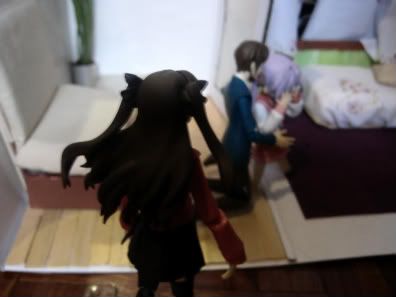 Rin: Kyon!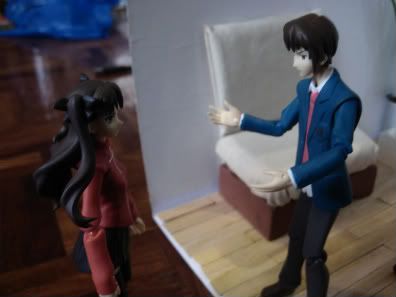 Kyon: No Rin really! I didn't do anything I swear! This is all a misunderstanding!!!
Rin: Really now?
Kyon: Yes yes.
Rin: DIDN'T ANYONE TEACH YOU NOT TO ASK A GIRL'S AGE?!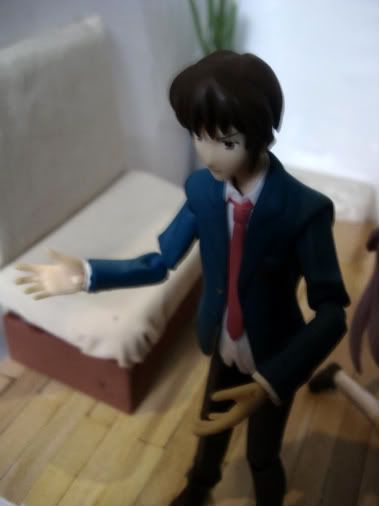 ...yes....but....

New scene...few minutes later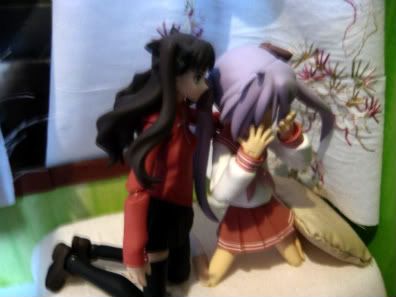 Rin: Kagami it's okay. I taught a little lesson to that moron.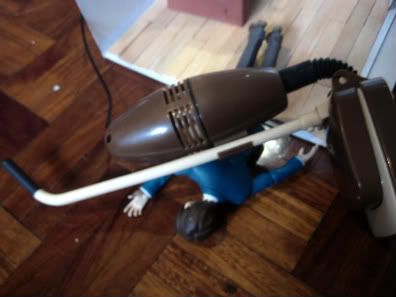 It wasn't so bad with Haruhi being in charge...ow...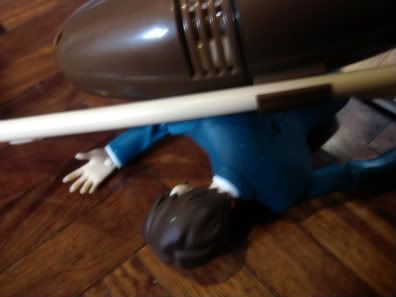 Ugh...where did she go? Where did everyone go?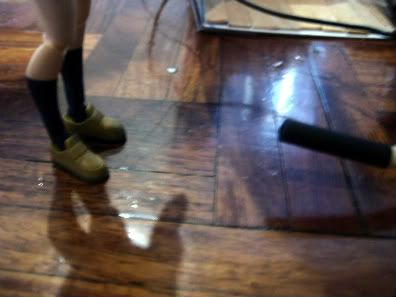 ...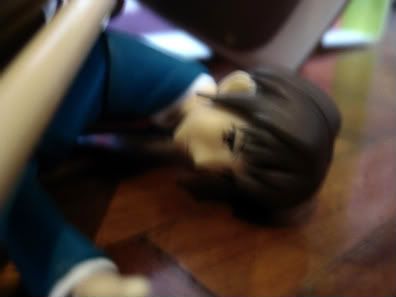 Who's that? Hello?

.
.
.
.
.
.
.
.
..
.
.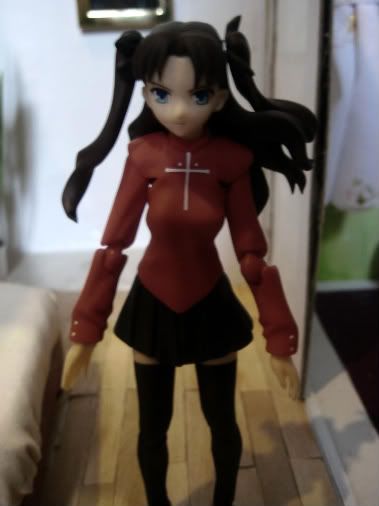 Okay Kyon she's stopped crying. You are now...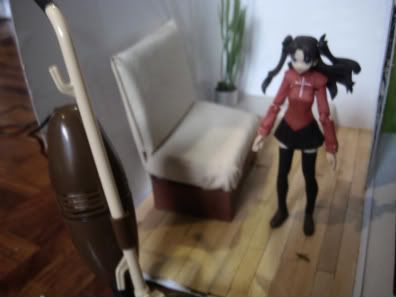 Kyon?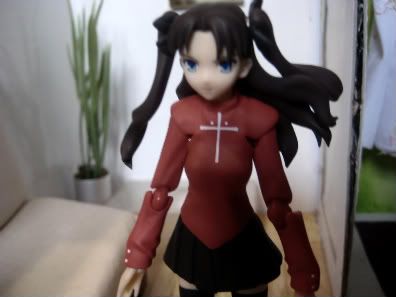 ...Kyon?

Omake

It's hard to believe how old Kagami is, huh?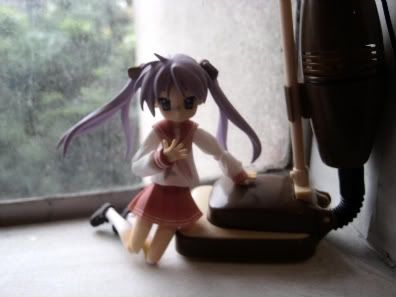 The vacuum cleaner was some impulse thing I wanted at the mall. It's still too big for the figmas, but hey...at least we have a vacuum now!

It's USB powered by the way.