...Suzaku? Is that really you?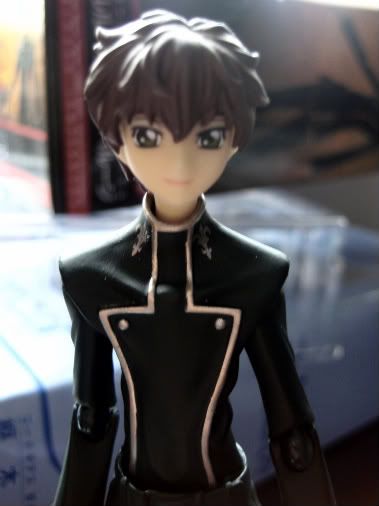 LELOUCH!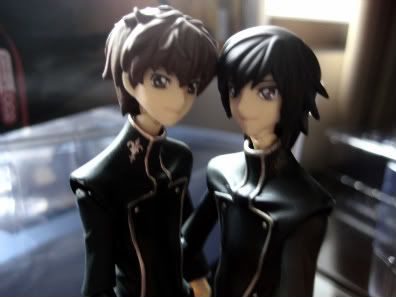 Suzaku: I'm so glad to see you again!

Lelouch: Me too.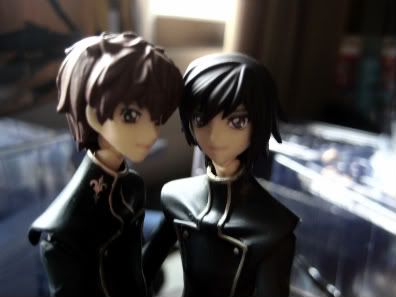 Suzaku: Let's never be apart again.

Lelouch: Uh...okay....

Suzaku: I love you Lelouch.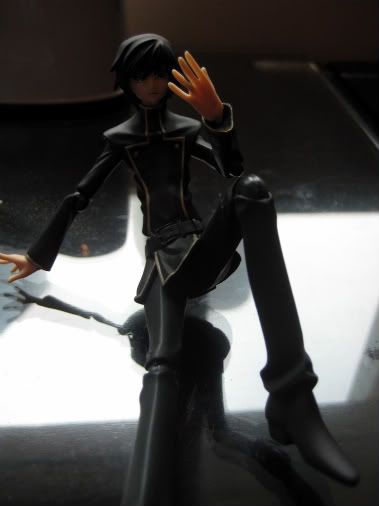 WHAT THE HELL?!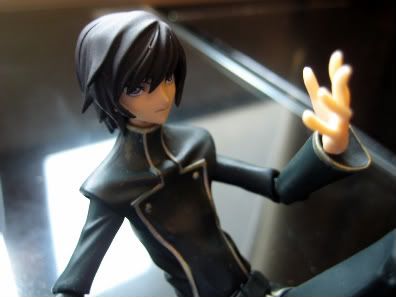 It was just a dream. What a relief.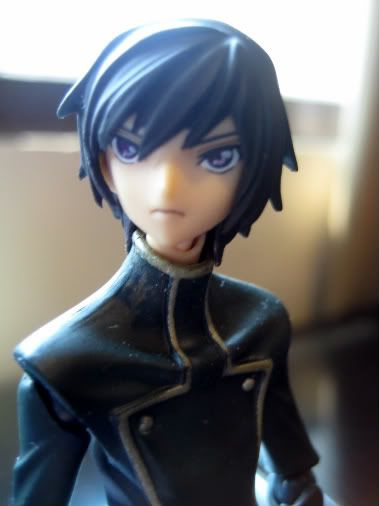 It's quiet. I wonder where Saber went off to.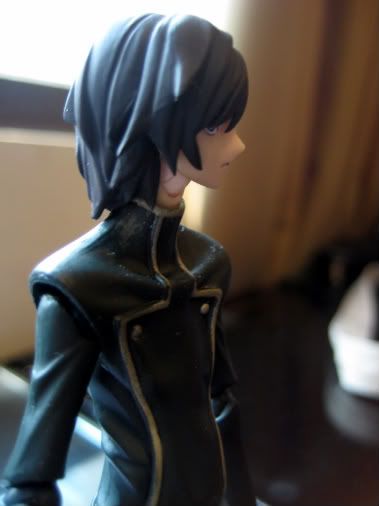 Something feels wrong about this area.




Ugh...I'm so glad Suzaku isn't here. It will be really awkward looking at him after this.

Meanwhile...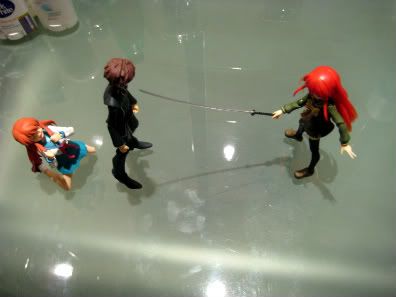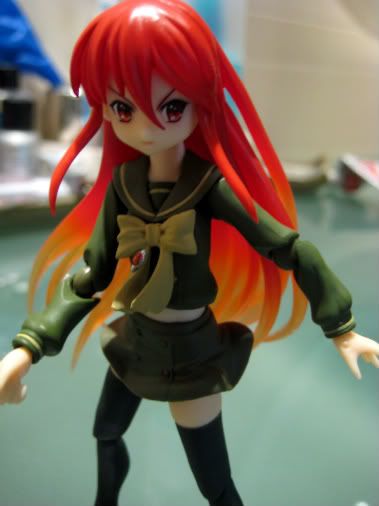 Hand the girl over.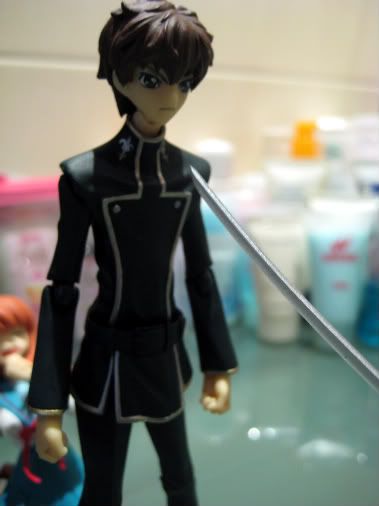 No.




Let's stop this please! I don't want anyone to get hurt.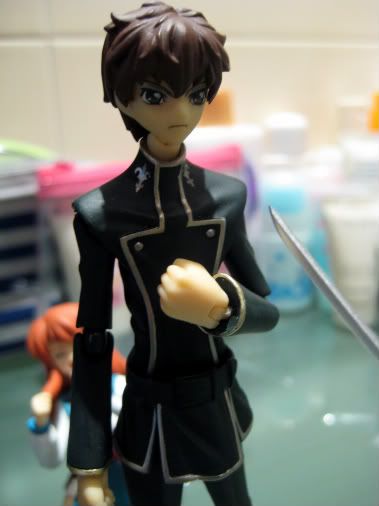 You're going to have to get through me first.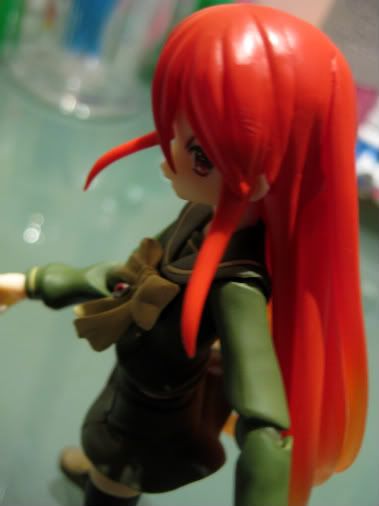 You're an idiot. I can kill you in a heartbeat if I wanted to.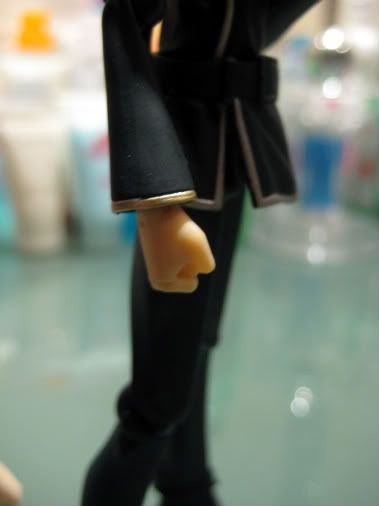 I know that, but I will not let you just take her.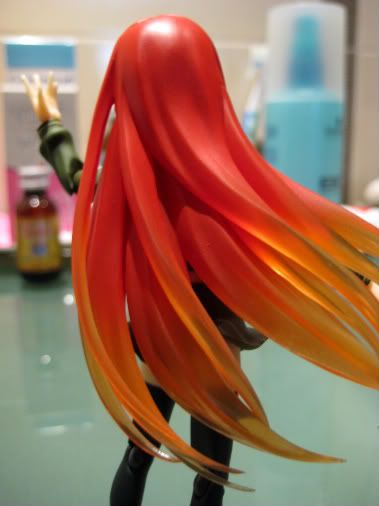 Fine. You can go with us. You're hardly a threat to me or my Master.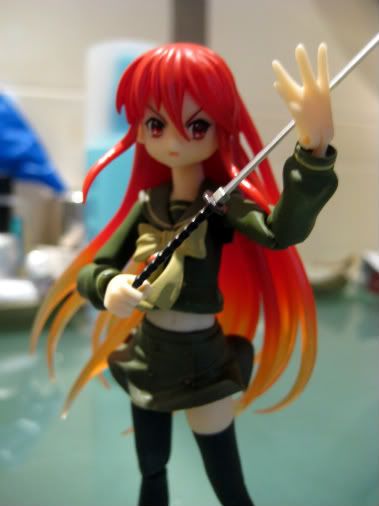 But if you try to make trouble I'll cut you up without a second thought.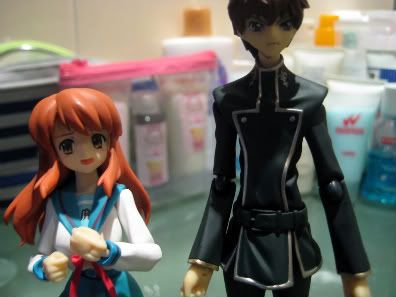 Suzaku: Deal.

Mikuru: Ne...Kururugi-san...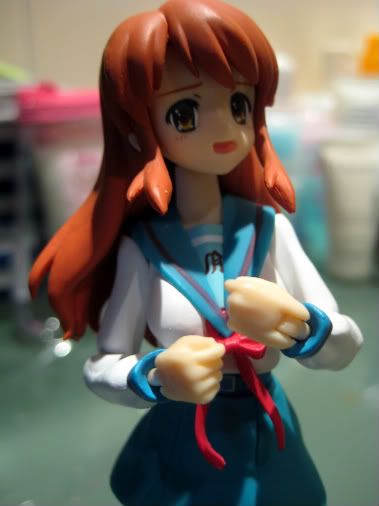 Mikuru: You don't have to do this. I'm going to be fine. I don't think she has plans of hurting me.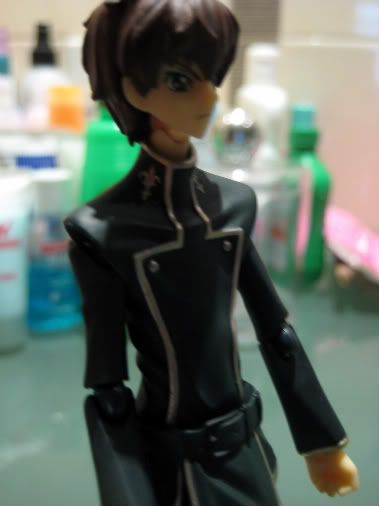 You can never be too careful. Plus who knows who this "Master" she speaks off. This better not be Lelouch again though.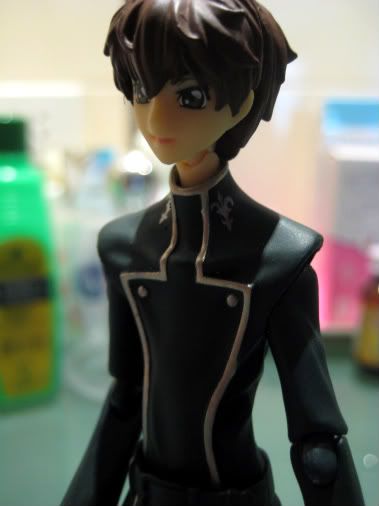 Don't worry. I don't mind doing this. At least I can try to keep you safe.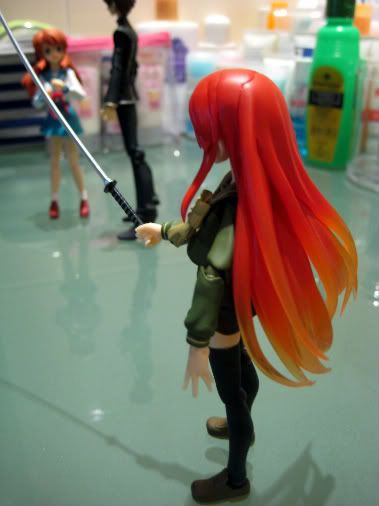 URUSAI!!!! START MOVING ALREADY!!!

Suzaku: Yes yes!

Omake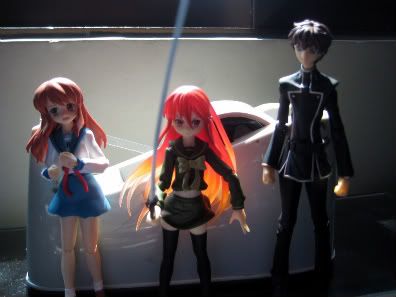 Shana, Mikuru and Suzaku are my newest figures in the past months. I've been too busy to post so this is the best opportunity I can.

The Holy Grail blogs might just be on hold for a while due to lack of plot and staff. I think I'm just content with posting random stories as I did during my first few posts on this site. It makes a lot of people happy and my brain produces more stuff. I guess it's like agile programming or something....ANYWAY...sorry to all my viewers for the lack of posts. I hope you have not left me.