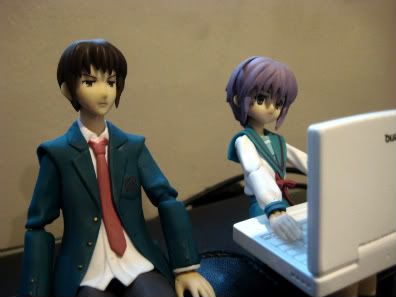 Caster: She thinks your her father?

Kyon: Unfortunately.

Caster: Well, unfortunately Mr. Koiwai does not put pictures of himself on his computer. Nor his first name.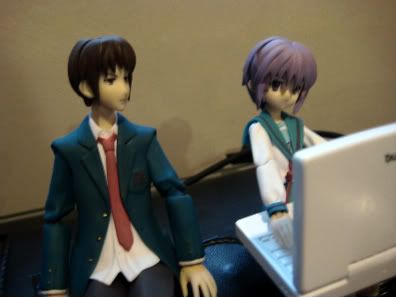 Kyon: Any additional information?

Caster: Based on the files, he's a translator. It also says here that Yotsuba is not his child by blood. He adopted her.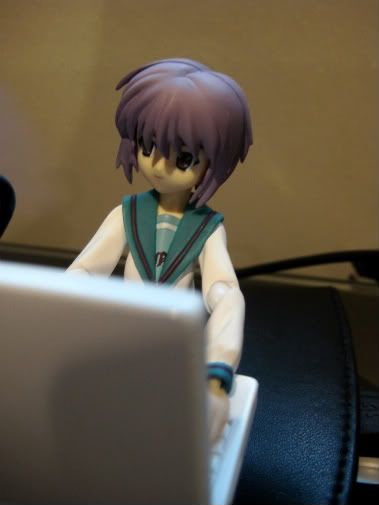 Caster: Abandoned child she was. Took her in he did. Nice man he is.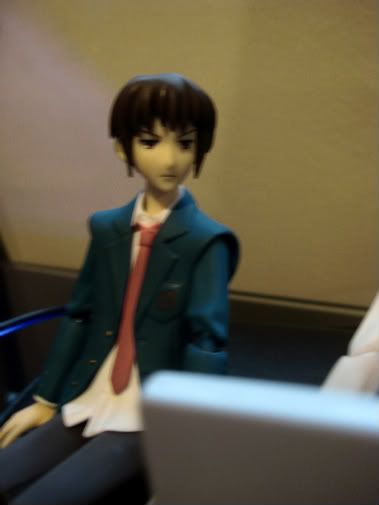 Kyon: Did you just go Yoda on me?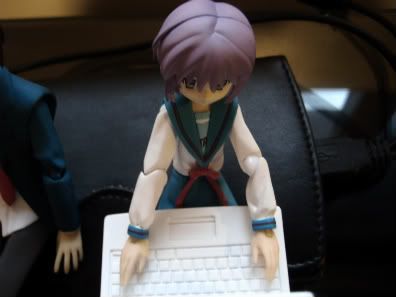 Caster: .... I'll see what else I can find. Maybe he has hidden files or files hidden online.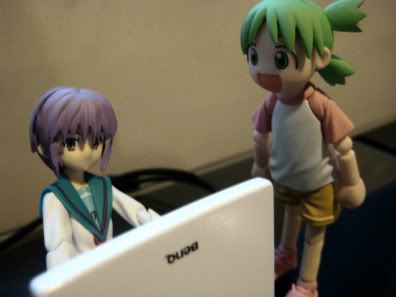 Yotsuba: Watcha doin?

Caster: Looking for information on Mr. Koiwai

Yotsuba: Ohhhhhh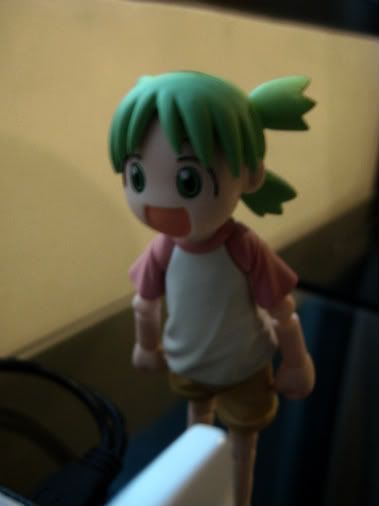 Yotsuba: Daddy has someone to work for him! I didn't know that.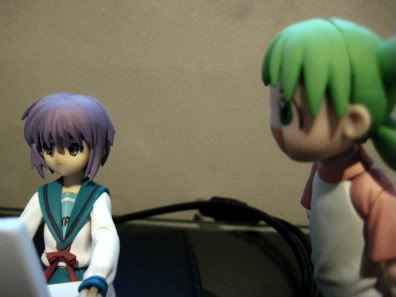 Caster: I am Kyon's Servant after all. That is what I do.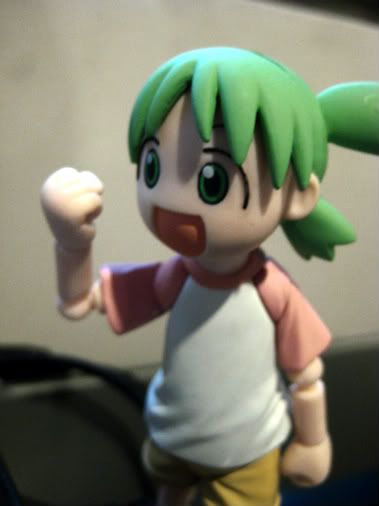 Yotsuba: Does that mean you're MY Servant too? I want chocolate!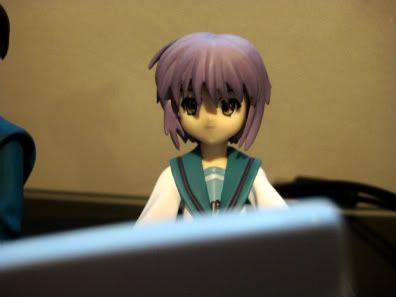 ...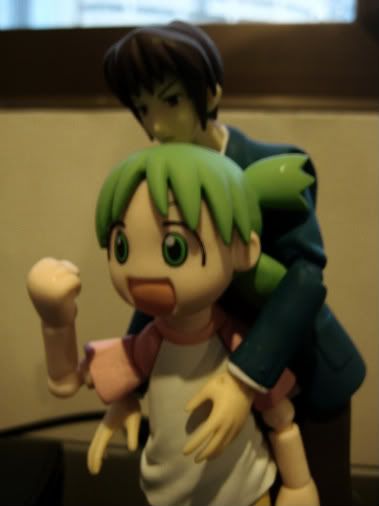 Kyon: Yotsuba, why don't you go look around the new place? Maybe you'll find something interesting to show to daddy.

Yotsuba: OKAY!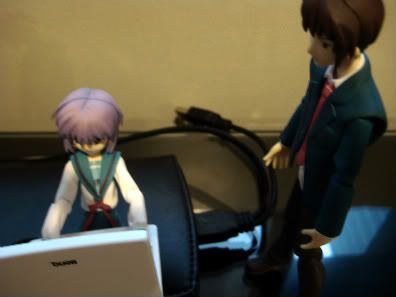 Caster: You seem to know how to react given you aren't really her father nor have not spent too much time with her.

Kyon: I can't help but feel it has something to do with previous experience with someone much more annoying.

Caster: Is it safe to let her run around?

Kyon: Yeah. She's just a little girl. How far can she go?

And this is how far she went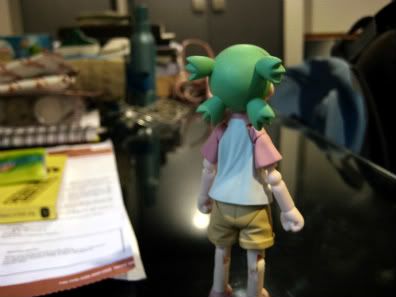 Whoa!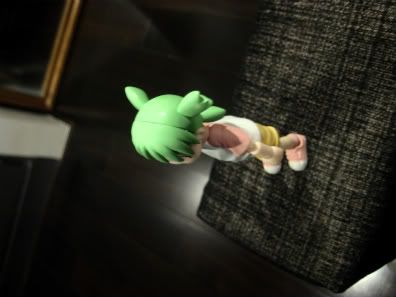 Wow...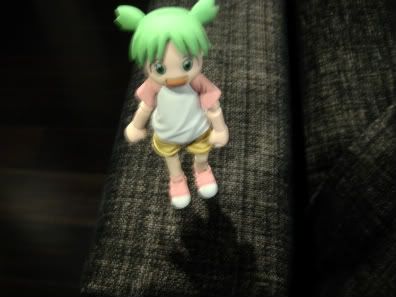 A TURTLE!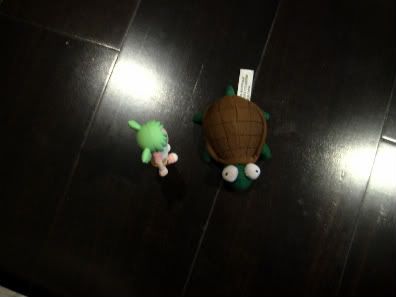 WITH BIG EYES!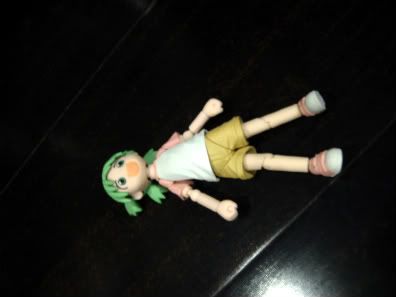 Man I'm tired. But I didn't find anything too interesting...the turtle can run really fast...

Another voice: Excuse me...




Hmm?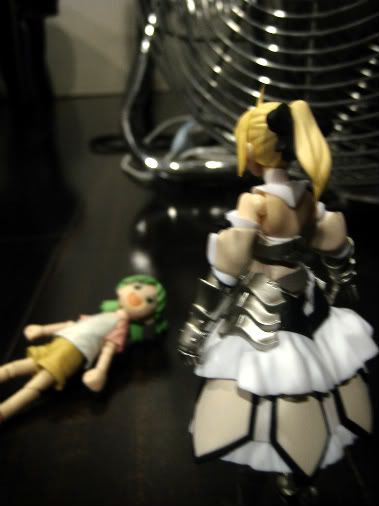 Another voice: I'm lost. Can you help me?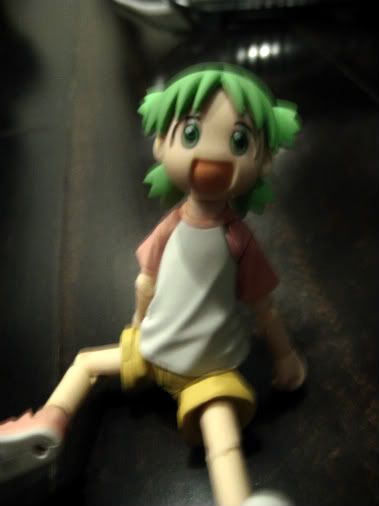 Yotsuba: Well...Daddy said I can't talk to strangers, but Daddy said I should be helpful...so okay!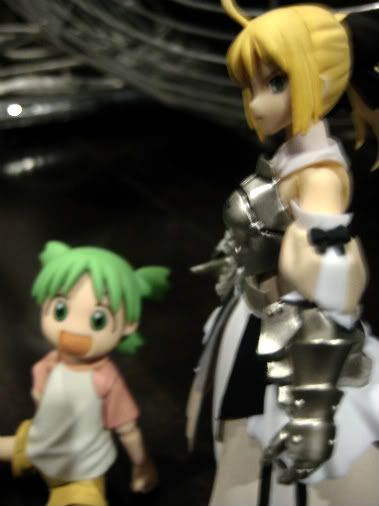 Another voice: Thank you.

Omake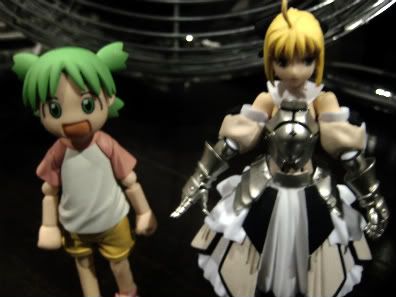 You can already guess what "Yuri" really meant in this post..I really hope your minds were clean the whole time.

Lily was a gift last Christmas, and she finally made her appearance.

...I think I need to use more characters. Kyon comes out too often oddly.

See you next time!